Read about our Volunteer Alumni Coordinator based in Boston, Rob Tedesco, or connect with the University of Auckland Boston Alumni group on social media.
University of Auckland Boston Alumni
Join the University of Auckland Boston Alumni group to keep up-to-date with what's happening in the area.
VAC profile: Rob Tedesco (PhD in Musicology and Ethnomusicology)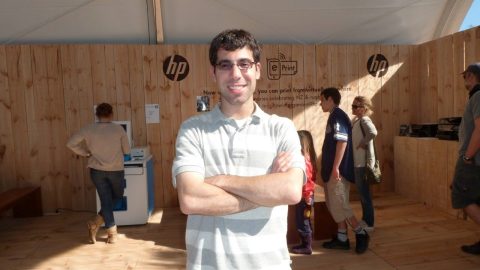 Rob was born in Boston, Massachusetts and grew up just outside of the city. He describes Boston as gorgeous and historical with countless things to do. "The history here is amazing," he says.
In 2011, Rob moved to New Zealand to complete his PhD in Musicology and Ethnomusicology. "I really enjoyed Central Auckland and everything that the city has to offer," he reminisces. "The weather of Auckland is great, too. I'll take the rain any day over the snow we get in Boston!"
While studying at the University, Rob discovered a love for student affairs. He now works as the Assistant Director of Student Affairs at the School of the Museum of Fine Arts, which is part of Tufts University.
"I am so glad I got into this, because it is so much fun," he reveals. The best part of his job is getting to collaborate with the students, who he calls talented and inquisitive.
Outside of work, Rob volunteers for a number of non-profit organisations, and likes to go out for dinner with his girlfriend. He also enjoys going to the gym, which he credits to his time at Les Mills in New Zealand.
Rob is keen to hear from alumni living in Boston.