Fanny Wu is our Volunteer Alumni Coordinator for the San Francisco South Bay area
VAC Profile: Fanny Wu (Bachelor of Architectural Studies)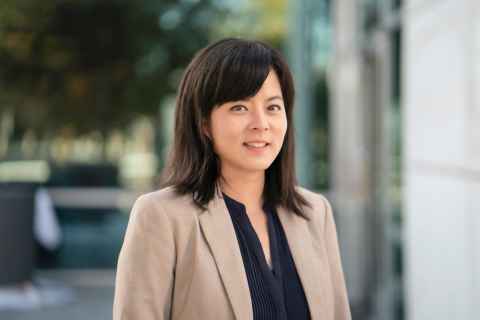 Fanny studied a Bachelor of Architectural Studies graduating with First Class Honours. Her favourite memory from University was spending time in the architectural studios where she and her classmates spent a large amount of time pursuing the best designs they could.
Initially she moved to the United States to pursue graduate studies but happened to land a job in the San Francisco Bay Area. She is a licensed architect working on commercial developments and is a LEED (Leadership in Energy and Environmental Design) Green Associate, as well as a member of AIA (American Institute of Architects) Silicon Valley Chapter. Fanny believes that architecture surpasses the construction of materials and it fosters inspiring collective memories in one's heart and brings the best out of the community.
When Fanny is not at work, she is a passionate watercolour artist leading sketching groups and exhibitions in the Bay Area. She enjoys travelling to discover new possibilities in a city while she sketches and wanders. She invests time in volunteering in various organisations and believes building communities of people with similar visions can change the world.
A piece of advice she would give her younger self after graduation is: "Take a year off to travel the world before starting work."
Fanny would love to hear from alumni in the South Bay area.