Organise Your own Volunteering Project
If there's a particular cause you feel passionate about that isn't listed here, use our resource guide and to set up your own!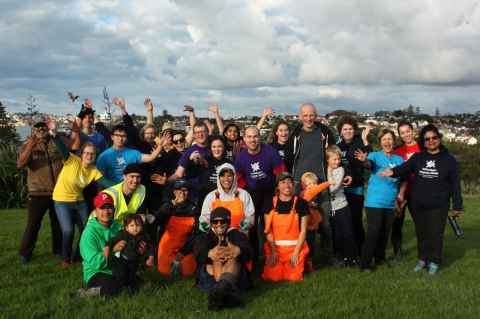 Organise your own volunteering project
If there's a particular cause you feel passionate about that isn't covered by an existing volunteering project, set up your own!
Here are some ideas for inspiration:
Hold a career insights workshop to share professional advice among alumni/students
Coordinate with a local charity and gather items for a food drive
Gather a group of alumni to clean up a local park or beach
Organise a bike ride or plogging event (picking up litter and jogging – yes, it's a thing!)
Organise alumni to get together to plant native trees
Take part in wildlife surveys
Help restore a walking track
My advice on volunteering is simple - just do it! Don't over think it... just put your hand up and volunteer.  
Partner organisations
If you'd like a helping hand getting started, you might like to check out one of our awesome partner organisations:
VolunteeringNZ. Volunteering New Zealand provides volunteering resources and maintains a comprehensive listing of volunteering centres across the country.

Volunteering Auckland. Volunteering Auckland has individual and team opportunities available with over 200 non-profit organisations from Rodney to Franklin.  
UoA Volunteers. This is a club for current students that facilitates group volunteering activities in the central city. Opportunities range from one-off tree planting to monthly fundraising.  
HelpTank. This organisation allows people to volunteer their professional skills pro bono to community projects all over New Zealand.  
Volunteer for an existing project
There are also loads of volunteering projects that need your help at the University and in the wider community.