Lend expertise to a Law student
The University of Auckland's Faculty of Law is on the lookout for alumni to give a helping hand to current students.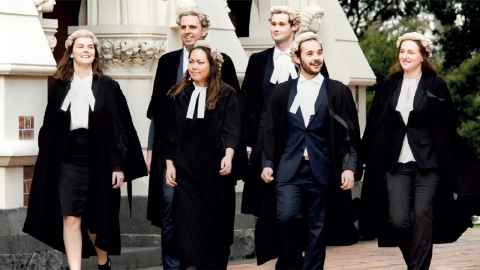 There are a range of volunteering opportunities available:
Guest speaking for the Alumni Career Series. The Law School hosts alumni once a month to share their career journeys with students, showcasing the range of different pathways available. Lunch is provided as part of this.
Facilitating paid work experience opportunities to refugee and international students. The Law School is keen to give these students valuable exposure to the New Zealand legal profession while supporting firms in achieving their diversity objectives.
Participating in the Semester 2 Careers Programme. As part of the Programme, the Law School hosts panels on both legal and non-legal pathways, takes students on workplace visits and invites students to mock interviews with an employer. It would love to hear from alumni who may be able to assist with any of these activities.
Attending a networking mixer event with students on the evening of 30 July. The event aims to give students the chance to practise their networking skills while learning about life after Law School.

To register your interest in lending expertise to a Law student, fill in the form below and we will share your details with the Faculty of Law.