Associate Professor of Pacific Studies, The University of Auckland
Director of Pacific Strategy and Engagement, The University of Auckland
Bachelor of Arts, Master of Arts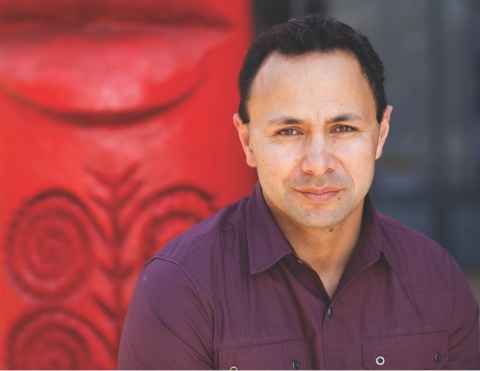 I grew up in Glen Innes, the fourth of five children. My father, a factory worker at Fisher and Paykel, came to New Zealand from Samoa while my mother is from up north at a place 20 minutes north of Kaitaia.
It was a struggle for my parents to get by, but they always set our sights on the future. My mother was an enrolled nurse at Middlemore, and always worked nights. I had summer jobs at Fisher and Paykel and those jobs and student loans paid for my education.
I was very fortunate to go on to a Rhodes Scholarship at Oxford, a wonderful place of scholarship and privilege, but which can sometimes be a hostile environment. I wasn't as sheltered as many who arrive there. I was lucky I grew up in New Zealand where you often have to have a thick skin if it's brown.
I knew that if I wanted to understand the experience of Polynesia then I needed to understand empire. Empires helped transform Polynesia, but Polynesians also had profound effects on those same empires. To be at an imperial centre such as Oxford and study empire brought these realities home to me: it was fantastic.
Thanks to the Marsden fund, I was able to study everyday life in Samoa from 1800 and 2000. Through my book, Island Time, I have also explored the relationship between New Zealand and the Pacific Islands and how the country is slowly become more closely linked to the Pacific.