University researchers answering the call for innovation acceleration in Covid response
A commitment to solving the complex needs of Aotearoa New Zealand at an extraordinary time has seen seven projects from the University of Auckland awarded funding from the MBIE Covid-19 Innovation Acceleration Fund.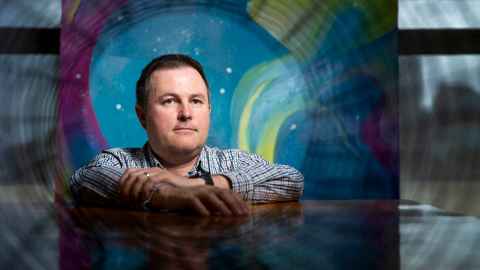 The purpose of the funding is to enable a response to the immediate health crisis and build much needed capability across New Zealand's health system.
Deputy Vice-Chancellor, Professor Jim Metson said the University of Auckland recipients demonstrate both the quality of their research and the practical application to questions of considerable importance in responding to the current international pandemic.
"Our leading academics, scientists and entrepreneurs are crucial to the way we respond, adapt and recover. Now more than ever we are reminded that such research plays a vital role in society that cannot be taken for granted."
..more than ever we are reminded that such research plays a vital role in society that cannot be taken for granted.

The projects include:
Improving the current epidemic model to inform policy for New Zealand's future and vulnerable populations
Lead Researcher: Professor Shaun Hendy
Funding: $1,500,000
New Zealand entered its fight against the Covid-19 epidemic without a centralised national epidemic model to inform public health policy, health care operations, or economic measures. This was an unprecedented and challenging situation as the economic future of New Zealand is at risk, as well as the lives and livelihoods of tens of thousands of vulnerable New Zealanders. Te Pūnaha Matatini researchers have built a sophisticated model that is now being used by the New Zealand government at both a policy and operational level.
This funding will enable Te Pūnaha Matatini to further develop and refine an open-source, national epidemic model and policy simulator that will help steer us through a highly uncertain period and prepare us for the future. The model must be put through a cycle of continual improvement to ensure it delivers equitable outcomes, meets the needs of all New Zealanders, and utilises the latest technologies and information available both from New Zealand and internationally to minimise uncertainty while assessing risk in decision-making.

SARS-CoV-2 disinfection for reuse of personal protective equipment (PPE)
Lead Researcher: Dr Yvonne Anderson, Paediactrics, Child, and Youth Health, Faculty of Medical and Health Sciences
Funding: $1.3m
Researchers from the University of Auckland and the University of Otago have received funding to put in place a mobile solution to disinfect and potentially reuse personal protective equipment (PPE).
Lead researcher Dr Yvonne Anderson of the University of Auckland's Faculty of Medical and Health Sciences says the project has the potential to assist in protecting healthcare and other frontline workers against virus transmission in hospitals and the wider community. It may also address what continues to be a 'river' of sensitive PPE waste going to landfill.
www.auckland.ac.nz/en/news/2020/06/26/researchers-develop-ways-to-disinfect-PPE.html
How we can support youth mental health with a dynamic chatbot
Lead researchers: Professor Jim Warren, Computer Science, Faculty of Science and Associate Professor Sarah Hetrick Psychological Medicine, Faculty of Medical and Health Science
Funding: $487,598
The Aroha chatbot is designed to address psychosocial and mental health challenges young people face as a result of Covid. Mental health disorders typically emerge during adolescence and young adulthood and modelling suggests an increase in mental illness and suicide in the coming months, particularly in youth who have experienced disruption to schooling, post-secondary education and training, job prospects and social and intimate relationships. They will also be one of the groups hit hardest by economic recession from the lockdown.

Aroha delivers an accessible evidence-based intervention using cognitive behavioural therapy and positive psychology approaches. It is based on effective chatbots already deployed by researchers in the Department of Psychological Medicine and School of Computer Science.
The project has been awarded funding for a three-stage 18-month work plan to deliver progressive enhancements to Aroha for domestic use and toward international audiences, to address lasting pandemic impacts as identified through ongoing youth focus groups, chatbot usage and user feedback.
www.auckland.ac.nz/en/news/2020/04/09/aroha-chatbot-help-teens-lockdown.html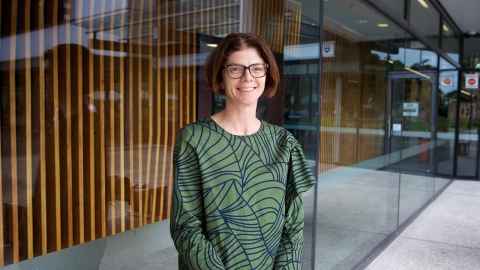 How to detect previous exposure to Covid-19 through antibody testing, to better identify and understand community transmission.
Lead Researcher: Dr Nikki Moreland, Molecular Medicine and Pathology, Faculty of Medical and Health Sciences
Funding: $461,987
This project has focused on establishing a way to provide evidence that an individual has been previously exposed to Covid-19 by detecting the presence of virus antibodies in blood. Accurate antibody-based tests (also known as serological tests) will underpin multiple strands of the pandemic response including clinical diagnostics and efforts to understand transmission and the immune response to SARS-CoV-2.
The assay platform for antibody testing will be established in the Infection and Immunity laboratories at the University of Auckland as part of a collaborative effort involving scientists and clinicians across the country. The Covid antigens are being produced by groups at Callaghan Innovation and in the School of Biological Sciences at the University of Auckland.
https://sms-newsletter.blogs.auckland.ac.nz/2020/06/11/covid-19-antibody-research/
How to monitor the health of large groups of people, like in rest homes, to reduce contact and the spread of COVID-19.
Lead researcher: Associate Professor Nick Gant, Exercise Sciences, Faculty of Science
Funding: $264,124
Early detection of fever, a key symptom of Covid-19, is critical to managing transmission, which is why remote monitoring could protect those most at risk from the virus and avoid cluster outbreaks in places such as rest homes.
The grant has been awarded to conduct clinical trials on a matchbox-sized body sensor worn under the arm to monitor whether someone has a fever and then sends that data over long distances.
The trials will be conducted by with the Department of Exercise Science and the Medical Technologies Centre of Research Excellence, in partnership with tech start-up Nightingale.
www.auckland.ac.nz/en/news/2020/05/07/remote-temperature-device-for-rest-homes-a-world-first.html

How to improve close monitoring of lung health in critically ill Covid-19 patients to support rapid clinical decision-making.
Lead Researcher: Professor Merryn Tawhai, Auckland Bioengineering Institute (ABI)
Funding: $150,000
Electrical impedance tomography (EIT) provides the capability for continuous monitoring of lung status, yet it has not had widespread uptake and current methods for monitoring lung function are not ideal.
This project will develop an EIT prototype that addresses the most important limitations of the technology. This will enable EIT's deployment as an accepted and affordable imaging system in New Zealand that supports rapid clinical decision-making for management of Covid patients.
This project builds upon New Zealand's reputation in modelling lung physiology and working with international collaborators.
www.auckland.ac.nz/en/news/2020/05/25/abi-researchers-develop-more-personalised-approach-to-ventilator-monitoring.html?
How we can improve future pandemic preparedness and response in New Zealand at the primary care level
Lead Researcher: Professor Felicity Goodyear-Smith, Population Health, Faculty of Medical and health Sciences
Funding: $148,742
This research will assess New Zealand's pandemic preparedness compared with other countries, including how the primary care sector was prepared for dealing with the Covid-19 pandemic, and how this reflects on the spread of, and death rate from, Covid. It takes a novel, innovative and pragmatic approach, triangulating data from several sources and monitoring over time to inform future best practice.
By understanding how New Zealand's actions compare to other countries in their pandemic response and outcomes, the research will help to identify areas for improvement and monitor what is happening in general practice. Findings and recommendations can translate into rapid responses to address issues through the pandemic, supported by institutions including the Ministry of Health, the Royal New Zealand College of GPs, General Practice New Zealand, New Zealand Nurses Organisation, and the Practice Managers and Administrators Association of New Zealand.
www.stuff.co.nz/national/health/coronavirus/300081873/coronavirus-gps-faced-lack-of-funding-equipment-needed-for-tests--study

UniServices, the university's commercialisation arm, works with the researchers and the industry partners and supporters who play an important role in ensuring the projects are resourced effectively and positioned for most effective real-world application and impact.
Chief Executive Officer, Andy Shenk, says that the Covid situation has highlighted the significant role of the research, science and innovation sector in guiding New Zealand and the world safely through turbulent waters.
"It is credit to the long years of research that we are able to so quickly deliver and implement solutions. Long-term investment in research pays dividends in a crisis.
"It is also encouraging to see the continued commitment from the Government in supporting the research and innovation pipeline, as well as other funders and forward-looking businesses willing to be a part of the solutions taking shape now."