City kids in urban nature: so much to teach and learn
The widely held assumption that city children have lost their connection to nature is being challenged by experts in the field.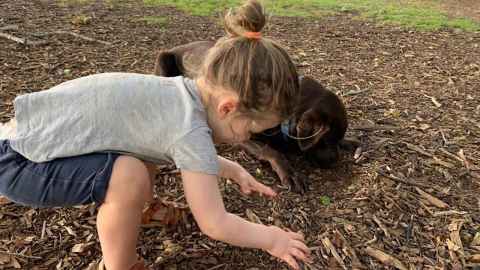 We have traditionally thought about 'urban' as the opposite of 'nature', says Associate Professor Marek Tesar from the University of Auckland, who specialises in early childhood education and critical childhood studies.
"To engage in nature, we think we need to escape the city. We act as if nature doesn't exist within our cities and urban spaces."
He says this impression also relies on adult sentimentality about childhood and the idea that children now are growing up in 'different times', disconnected from nature and over-influenced by technology.
"These views are underpinned by the notion that humans are the most important things in the universe (anthropocentrism) and somehow separate from nature and that our current way of life is also unnatural and distant from nature," he says.
He says they also suggest that it's possible for some species, namely humans, to be more or less part of nature, disconnected, superior or dominant over it.
"We're interested in how these ideas are taught and learned, and more importantly, where and when – directly or indirectly."
 
To engage in nature, we think we need to escape the city. We act as if nature doesn't exist within our cities and urban spaces.
Dr Tesar and his colleagues have moved beyond what they see as a narrow and nostalgic view of childhood to an alternative approach in which cities are interesting, if problematic, meeting places for nature, humans and animals, and where powerful environmental education is possible.
"Cities typically represent the effects of adults' dominance over nature," says Dr Tesar, "they are in control, taming and managing the wildness by domesticating it, and the children who exist in these mostly adult-designed and orchestrated spaces are often ignored, along with animals who increasingly migrate into urban areas."
However he says some cities, like Stockholm, Copenhagen and Berlin, are also sites of innovation and 'greening' or renewal, where there are pockets or larger areas of green space within an urban environment.
"The most innovative of these are those where children co-create their environment, where animals and plants are nurtured and valued as fellow city dwellers and where a more sustainable type of urban living can emerge," he says.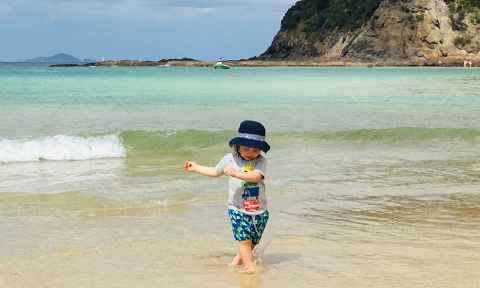 The collection Urban Nature and Childhoods, an international collaboration edited by Marek Tesar, Iris Duhn (Monash, Melbourne) and Karen Malone (Sydney), has collated cutting-edge projects which focus on urban environments as important places for human-nature encounters in a time of climate crisis.
The featured examples are from a range of countries including Canada, Australia, New Zealand, Portugal, England and Finland.
The book asks what children living in urban nature can usefully learn and be taught, and how we can work out different ways of being human on this earth, says Dr Tesar.
"Children's encounters in cities are central to how a child learns what it means to be human, especially in relation to the non-human world. Urban spaces shape children and children shape them."
A second recently published book, Theorising Posthuman Childhood Studies, by Karen Malone, Marek Tesar and Sonja Arndt, expands even further on these ideas.