Helping to identify healthier meal options across campus.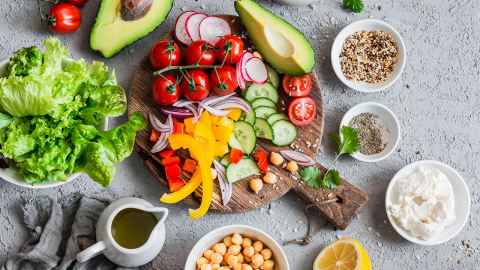 About the initiative
The Better Kai initiative is a research driven initiative, led by Dr Rajshri Roy from the Department of Nutrition and Dietetics at the Faculty of Medical and Health Sciences. A small team of student dietitians have worked behind the scenes to identify which menu items are great brain and body fuel so you don't have to!
The stickers, which can be found at the majority of our retailers across campus, indicate which cabinet and menu items are better fuel for your heart and mind.
Items with the label are typically:
Lower in saturated fats, processed sugar and salt
Contain more fruit, vegetables and/or wholegrain
Use more nutritious spreads
Use reduced fat cheeses in smaller quantities
Controlled portion sizes
Participating retailers:
Barilla Dumplings
Chi Chop
Epsom Café
Gong Cha
Ha!Poke
Hello Chinese
Jewel of India
Mojo
Munchy Mart
Needo
Shadows
Shaky Isles
Strata
Superfino (Grafton and OGGB)
Taco Joint
The Bowl
Uni Sushi

Contact us
We welcome your comments and feedback.
Should you wish to share your dining experience with us or have any questions about the initiative, please contact the team on retail@auckland.ac.nz