Group fitness timetable and online membership
Group fitness timetable
Check out all the group fitness classes on offer. Bookings are required for all group fitness classes, whether it is in-person or online.
To book in, please use the UoA Fitness app on the Apple store or Google Play store.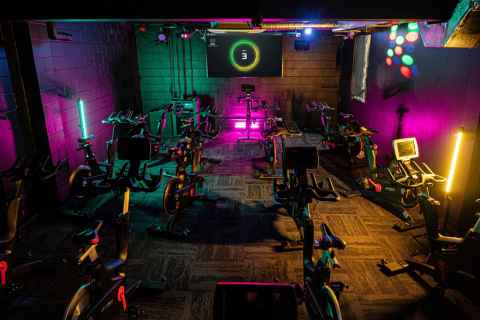 Online membership
From January 10 2022, all of our virtual classes will sit under our newest membership option which is completely online! What you'll get:
Access to live group fitness classes run by our very own instructors.
A range of our own pre-recorded workouts
Access to hundreds of pre-recorded workouts from instructors all around the world.
Access to our new app which allows you to filter workouts based on the equipment you have, the difficulty (beginner – advanced), the type of workout and the duration of the workout. These filters allow you to find the perfect workout every time so you can workout anywhere, anytime.
Pricing:
UoA student: $30, Non-student: $50
This membership will be valid until 17 July. You can sign up at any point during this time, however the earlier you sign up the more you'll get out of it.

What can you expect from our online classes?
Our team of instructors are teaching live on Zoom.
These classes have been adapted to have minimal equipment.
You will need to download and sign up to Zoom on the device you will use for streaming our classes (you must be an authenticated zoom user to join our classes).
If we can ask that you all leave your videos on so our instructors can see you and encourage the connection felt in live classes.
For classes that have some equipment needs, we ask you to be creative.
- If you don't have dumbbells, grab some full cans from your pantry, fill up two equal sized water bottles.
- A weight plate can be subsituted with a heavy book.
- For kettlebell alternatives, tape the lid securly of a paint bucket or even use the dishwasher powder container.
- Use the back of a sturdy chair for Barre, then use the seat of the chair for a Total Body class.
Our instructors will provide various exercise options for all levels, be mindful that we won't be able to provide the same individual technique feedback so please be safe and work to your levels.
For the best audio, we would recommend connecting your device to a seperate speaker, ie bluetooth speaker or your tv audio system.
Choose a spot with good internet connection and be there could be some disruptions based on the connection quality of differing suburbs/areas.
Keep a sweat towel and water bottle handy.