Group fitness timetable and online membership
Group fitness timetable
Check out all the group fitness classes on offer. Bookings are required for all group fitness classes, whether it is in-person or online.
In-person Group fitness classes are included as part of your Recreation Centre membership. 
To book in, please use the UoA Fitness app on the Apple store or Google Play store.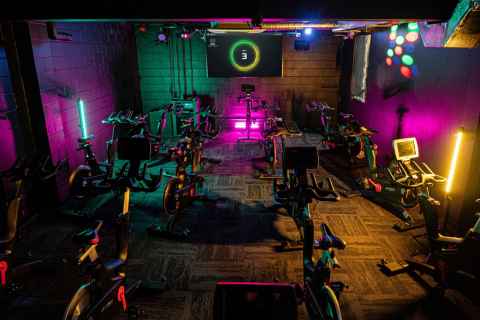 Online membership
Sign up for unlimited fitness virtually anywhere now! What you'll get:
Access to live group fitness classes run by our very own instructors.
A range of our own pre-recorded workouts.
Access to hundreds of pre-recorded workouts from instructors all around the world.
Access to our new app which allows you to filter workouts based on the equipment you have, the difficulty (beginner – advanced), the type of workout and the duration of the workout. These filters allow you to find the perfect workout every time so you can workout anywhere, anytime.
Pricing:
Rec member (student): $39 
Rec member (non-Student): $59
Non-member (student): $49
Non-member (non-Student): $79

7 day trial: student: $5, non-student: $10
This membership will be valid until January 28 2024. You can sign up at any point during this time, however the earlier you sign up the more you'll get out of it.