From Tuesday 28 January we will be located at 70 Stanley Street. 
We have a wide variety of group fitness classes, which are free for members. No booking required. They're run on a first-in, first-served basis. For a full description of all of the group fitness classes we have to offer, head over to the group fitness page.
Group Fitness Timetable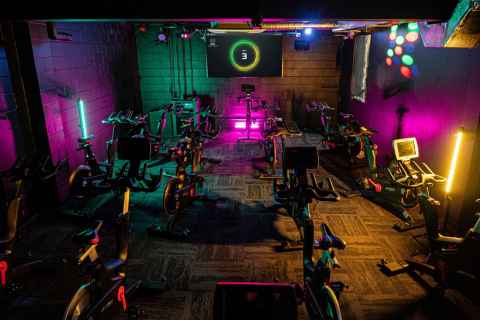 Want something more?
We also offer a range of small group training classes each week as well as seasonal dance and exclusive fitness programmes.
These programmes have regisration fees which vary across each programme.
Registration is online and limited numbers apply.
More information on small group training classes and dance programmes.
Making the most of your workout
Select a class you feel suits you
Take it easy the first time to get familiar with class content and movements. Get descriptive information about our group fitness classes. Remember to bring a towel and a drink bottle to each class
Be persistent and don't overdo it
Remember technique and execution is important, especially with the Pump class
Cross-training is a good way to improve your strength and stamina
Try different styles and include resistance training in your weekly programme
Commit to a few classes to get used to the techniques and enjoy the benefits
Please note: Some classes have limited participation, we suggest you turn up early to secure a spot for these classes. If classes don't meet their numbers they may be withdrawn from the timetable. If you enjoy a class, please attend regularly and encourage your friends to come along with you.
Feedback
We welcome feedback and would love to hear your thoughts on our classes. Let us know what you think by...
Talking to your instructor after class or emailing us at: recprogrammes@auckland.ac.nz.
We have feedback boxes in our main studios so please feel free to leave an anonymous message in the box.