Staff from the University of Auckland are welcome.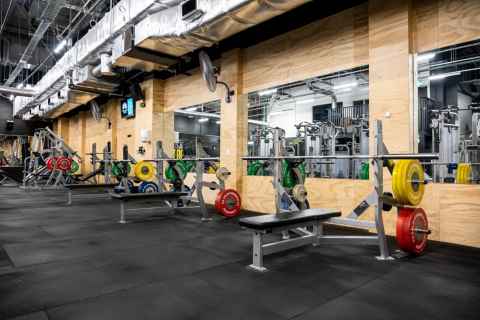 Benefits
All memberships and casual entry include access to:
Sports Hall drop-in use if the space isn't booked 
A range of other Sport and Recreation facilities and services
Sports equipment hire is not included with any membership or casual entry fee.
Premium programmes and online classes carry an additional fee.
University of Auckland staff membership options
We offer four options to University of Auckland staff:
12 month memberships - paid upfront (best value for money) 
6 month membership - paid upfront
1 Month membership - paid upfront
Direct debit - charged fortnightly, in person setup required. Payment comes out directly from your bank account, it is not debited from your salary before pay. 

All membership conditions:
Staff members must be employed at the University at the time of joining and for the duration of your membership.
Direct debit conditions:
Direct Debit memberships are available to purchase in person only - please come to reception with a copy of your bank statament to get set up. Joining fee applies. 
All direct debit memberships have a minimum term of 8 weeks.
You must give 2 weeks active notice to cancel your direct debit membership anytime after the minimum 8 weeks period.
You can suspend your direct debit membership any time for a period of two to twenty weeks as often as you need. Please give us two weeks notice of intended suspension. 

2023 Staff membership fees
| Staff membership type | Price |
| --- | --- |
| 12 months membership | $550 |
| 6 months membership | $360 |
| 1 month membership | $110 |
| Flexi direct debit (charged fortnightly) | $15/week |
Online membership
Sign up for unlimited fitness virtually anywhere now! What you'll get:
Access to live group fitness classes run by our very own instructors
A range of our own pre-recorded workouts
Access to hundreds of pre-recorded workouts from instructors all around the world.
Access to our new app which allows you to filter workouts based on the equipment you have, the difficulty (beginner – advanced), the type of workout and the duration of the workout. These filters allow you to find the perfect workout every time so you can workout anywhere, anytime.
Pricing: from $59
7 day trial: $10
This membership will be valid until July 16 2023. You can sign up at any point during this time, however the earlier you sign up the more you'll get out of it.
Please Note: For payments by credit or debit card, a convenience fee of 1.9% is charged. This is added automatically when you make your payment. To find out more, visit the Card Payment Convenience Fee webpage. Alternatively, you can select to pay by 'account2account' and there is no convenience fee for these transactions.
Staff Free Two Week Trial.
All staff of the University are entitled to a two-week free trial of the Recreation Centre*. Simply see our friendly reception staff or email universitysport@auckland.ac.nz for more information and to activate.
*Limited to one per staff member for two consecutive weeks only.
Exclusive to staff
Benefit
This structured six-week staff wellness programme is held in the Recreation Centre and aimed at those wanting to make lifestyle improvements.
Run by Health and Fitness industry experts Matt and Kristy, the BeneFit programme delivers high-quality group exercise classes, nutrition coaching and food diary analysis along with pre- and post-programme health and fitness assessments.
If you have colleagues who would like to give BeneFit a go, or want to make a personal change, please email Matt Newey for more information about BeneFit.
Matt Newey - m.newey@auckland.ac.nz
Visit the BeneFit website.
Terms and conditions