Small group training programmes
We offer a range of classes including, Bootcamp, Boxfit, Self Defence and Women's Small Group Training.
Exercising in small groups can be a fun and cost-effective way of achieving your fitness goals, with specialised trainers to help encourage you and make sure you've got the correct technique. Check out our various small group training options to see what suits you!
Fit for Summer
6 week programme to help boost your fitness for summer!
Pre & post-fitness assesments
Weekly email support and tips
Food & exercise diary support 45 minute training sessions twice weekly
Programme dates: Monday 4 November - Wednesday 11 December
Price: $145 for the full 6 weeks.
Sessions: Circuit style workouts on Monday's and Wednesday's at 1.05pm -1.50pm.
Location: Sessions are held in our Circuit Studios on level 1.
Instructor: Emma Gillard
Spaces are limited with previous programmes selling out! 
Suitable for all fitness levels and anyone welcome to join.
Boxfit
BoxFit is a fitness class that uses the training principles from a number of martial arts disciplines. Boxing bag and focus pad work create a time-effective and dynamic workout. No body contact, ideal for both males and females of all fitness levels.
2 x 55 min boxing inspired workout sessions with our expert Isaac.
Classes are held in our Climbing Wall studio on Level 1.
Gloves and wraps are recommended for hygiene reasons.
Programme fees are $140 for the full eight week block. 
Boxfit runs in six consecutive eight week blocks throughout the year. Choose from one of the following three class streams: 
Mornings, Wednesday and Fridays 7-8am
Lunchtime, Tuesday and Thursdays 1-2pm
Evenings, Tuesday and Thursdays 5.15-6.15pm
2019 programme dates:
2019 programme is now closed. 2020 programme dates TBC.
New to Boxfit? Trial classes are available for $10.
Please email recprogrammes@auckland.ac.nz to register for a trial.
Trails are only available furing the first two weeks of each 8 week block. 
Bookings are essential and conditions apply. 
Women's Self Defence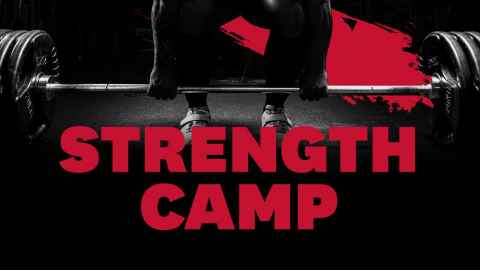 Learn close quarters combat, street and ground fighting techniques, as well as awareness, avoidance and de-escalation skills.
2 hour sessions on Mondays 6.30-8.30pm for 4 consecutive weeks.
Programme cost = $79 for UoA students $89 for non UoA Students.
2019 Programmes dates:
Semester 2 Intake: Sept 23 - Oct 14 - NOW FULL!!
To express your interest in our programme, please email recprogrammes@auckland.ac.nz
Women's Fitness Programme
An exclusive 8 week female programme that will take you on a journey of discovery - training, education and inspiring you to achieve your health and fitness goals. Whether your goal is to lose fat, strengthen and shape your muscles or increase your fitness and energy levels, this programme has has it all covered!
The programme includes pre + post assessments, training in the gym as well as outdoors, wellness education sessions and nutritional information.
Programme is limited to 16 participants only.
Course dates:
2019 programme is now closed.
2020 programme TBC.
For female specific training in the meantime, please email Emma 
e.gillard@auckland.ac.nz
Programme Cost:
$185 for full 8 weeks inclusive of training, pre and post assessments, journal tracking and weekly email guidance. 
Instructor:
Emma Gillard
Contact us