Small group training programmes
We offer a range of classes including, Bootcamp, Boxfit, Self Defence and Women's Small Group Training.
Exercising in small groups can be a fun and cost-effective way of achieving your fitness results, with specialised trainers to help encourage you and make sure you've got the correct technique.
Check out our various small group training options to see what suits you!
Kettlebell Fundamentals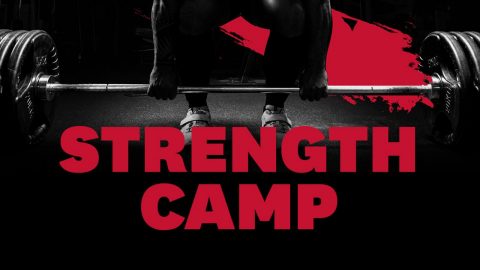 Ever wanted to give Kettlebells a try? Kat from Kettlebell Academy NZ has a six-week programme designed to teach you the fundamental techniques for effective use of the kettlebell.
Our six-week programme starts Tuesday 24 April.
For only $135 you will recieve:
2x 55 minute workout sessions weekly on Tuesday and Thursday evenings 6.00-7.00pm
Online support via a specialised app and community forum
And basic programming and 'homework' to make the most out of your six weeks.
The benefits of a kettlebell workout:
Increased endurance
Muscular strength without the added bulk
Increased core stability and flexibility
Full body workout
Stronger back and rehabilitated shoulders
Mental toughness
Decreased musculoskeletal pain
Plus a whole lot of workout inspiration unsing one ball of metal.

For more information please email recprogrammes@auckland.ac.nz.

Boxfit
A fitness class that uses the training principles from a number of martial arts disciplines. Boxing bag and focus pad work create a time-effective and dynamic workout. No body contact, ideal for both males and females of all fitness levels.
2 x 55 min boxing inspired workout sessions with our expert Alan.
Classes are held in our Climbing Wall studio on Level 1.
Gloves and wraps are recommended for hygiene reasons.
Boxfit runs in six consecutive eight week blocks.
2018 Box Fit Programme Dates:
Block 1 = Week of 15 January - week ending 9 March
Block 2 = Week of 12 March - week ending 4 May
Block 3 = Week of 7 May - week ending 29 June
Block 4 = Week of 22 July - week ending 24 August
Block 5 = Week of 27 August - week ending 19 October
Block 6 = Week of 22 October - week ending 14 December.
Choose from one of the following three class streams: 
Mornings, Wednesday and Fridays 7.00am – 8.00am
Lunchtime, Tuesday and Thursdays 1.00pm – 2.00pm
Evenings, Tuesday and Thursdays 5.15 - 6.15pm
There are two payment plans available for you to choose from:
Paid in full - $140 per eight week block.


$32 per fortnight with a minimum eight payment period via our Direct Debit system (*Minimum two block commitment for this option. $60 admin fee applies for all first time direct debit accounts).
New to Boxfit? Trial classes are available for $10. 
Bookings are essential and conditions apply. If you wish to try a class please email recprogrammes@auckland.ac.nz.
Women's Self Defence
Learn close quarters combat, street and ground fighting techniques, as well as awareness, avoidance and de-escalation skills.
6 week programme starts 23 April.
Monday Nights 6.30pm - 8.00pm held in a semi-private room.
$79 for 6x weekly sessions totalling 9 hours of tips and techniques.
For more information please email recprogrammes@auckland.ac.nz
Bootcamp
Bootcamp is an intense circuit-based workout made for those that need a challenge.
Take your training to the next level and test your limits with this advanced class.