Make the most of your lunchtime and get outside for a walk in the fresh air.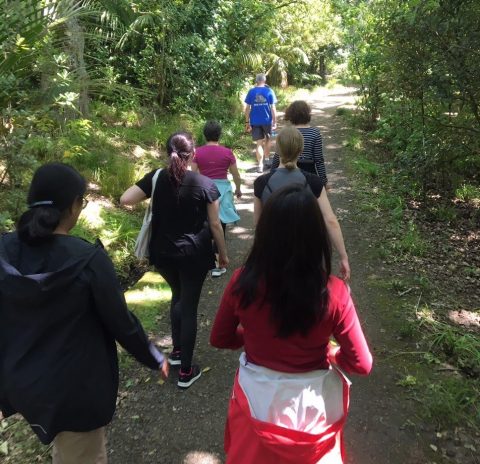 This is a free programme to join with the goal simply to get you moving and networking throughout the course of a programme block.

The walks last 30-45 minutes and they're a great way to beat stress while helping you to get fit and keep active.
We walk within the vicinity of campus, offering a convenient exercise option for everyone. Groups at City and Grafton Campuses meet weekday lunch times with a walking ambassador joining in for help and encouragement. 
Whether you walk five days a week or just one, join in to get up and moving towards a more healthy lifestyle.
Walk the Talk for Semester 1 starts week of March 5th.

City Campus: Tuesdays 12.05pm sharp.
40min walk leaving from the Recreation Centre.

Grafton Campus: Wednesdays 12.05pm sharp.
40min walk leaving from the FMHS Atrium.
March Walk Challenge
March 2018 is 'Walk Challenge' Month on behalf of Auckland Transport. Get together in a group of 2-8 colleagues and register through us to create a unique University team and also a internal challenge.
For the teams who register through us, the winning group will win a Nike & Rec Prize Pack.