Make the most of your lunchtime and get outside for a walk in the fresh air.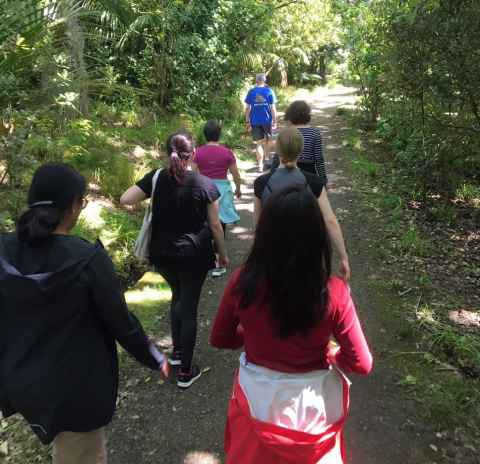 This is a free programme to join with the goal simply to get you moving and networking throughout the course of a programme block. For all new comers, join us for 4 walks and receive a free 'walk the talk' tshirt.

The walks last 30-45 minutes and they're a great way to beat stress while helping you to get fit and keep active.
We walk within the vicinity of campus, offering a convenient exercise option for everyone. Groups at City and Grafton Campuses meet weekday lunch times.
Whether you are a seasoned walker or interested in the social element, join in for some fresh air and low impact feel-good activity.

2020 programme
The first programme for 2020 will start on 13 February - 2 April. This is an 8 consecutive week programme, finishing with a picnic in Albert Park after the last walk.
| Schedule | Location | Meeting point |
| --- | --- | --- |
| Wednesdays 12.05pm | Grafton Campus | In the FMHS Atrium |
| Thursdays 12.05pm | City Campus | General Library entrance |