Make the most of your lunchtime and get outside for a walk in the fresh air.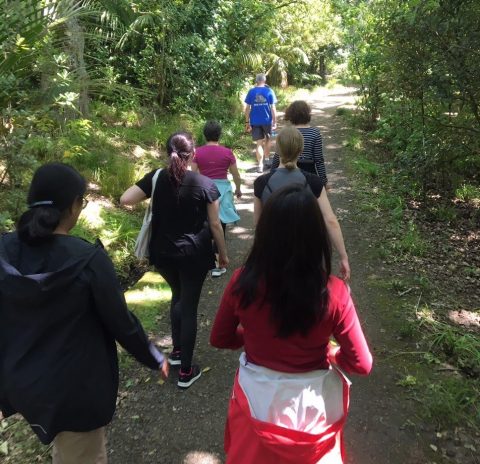 This is a free programme to join with the goal simply to get you moving and networking throughout the course of a programme block.

The walks last 30-45 minutes and they're a great way to beat stress while helping you to get fit and keep active.
We walk within the vicinity of campus, offering a convenient exercise option for everyone. Groups at City and Grafton Campuses meet weekday lunch times with a walking ambassador joining in for help and encouragement. 
Whether you walk five days a week or just one, join in to get up and moving towards a more healthy lifestyle.
Walk the Talk has walked their last walk for the first half of the year. We look to launch our next programme come Spring. 

To register your interest in our walking programme, please email recprogrammes@auckland.ac.nz.
Also, if you consider yourself a walking advocate and are keen to join our troop as a walking guide for our programme, please email the above address and tell us a bit about yourself.