Make the most of your lunchtime and get outside for a walk in the fresh air.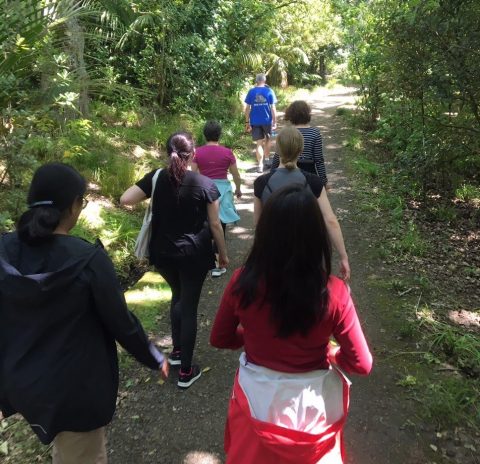 This is a free programme to join with the goal simply to get you moving and networking throughout the course of a programme block.

The walks last 30-45 minutes and they're a great way to beat stress while helping you to get fit and keep active.
We walk within the vicinity of campus, offering a convenient exercise option for everyone. Groups at City, Grafton and Epsom Campuses meet weekday lunch times with a walking ambassador joining in for help and encouragement. 
Whether you are walking guru or interested in the social element, join us for some fresh air and low impact feel good activity.

Join us for a 12 week Programme starting September 26.
Epsom Campus
12pm Tuesday
- meet outside main reception
Grafton Campus
12pm Wednesday
- meet at FMHS Atrium
City Campus - starts Thursday 4th October
12pm Thursday
- meet in the Rec Centre Foyer