Find out what past participants have to say about their 3MT experience.
Aldric Khoo | 2022 Finalist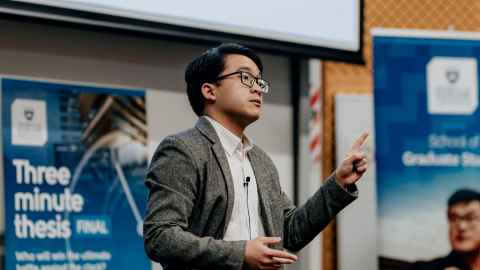 "The best thing about 3MT was the unity of seeing other bright minds come together with passion to deliver ideas that might change the future. It was a surreal feeling and reignited my joy for research."
Prakriti Vashishtha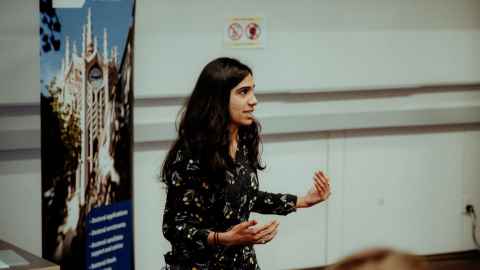 I'd encourage anyone to enter Three Minute Thesis. Focus on communicating your passion for the project and no matter how nervous you are, it will be worth it.
Sam Mackay | 2021 Doctoral Winner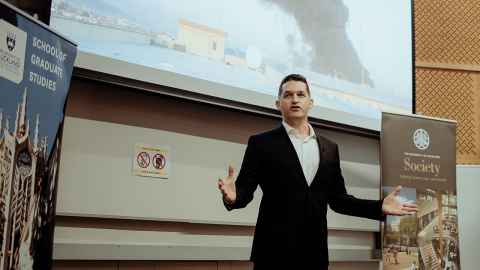 The best part of 3MT was seeing other PhD and masters students in action.
Rachel Lawson | 2021 Masters Winner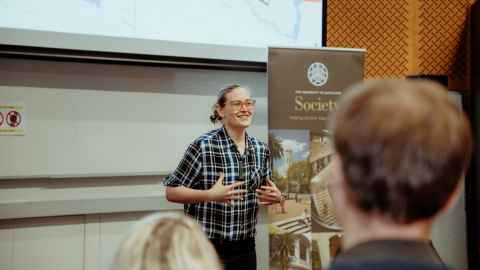 Since competing in 3MT, I feel much more confident presenting my research to general audiences, a skill I have used in my new role at a crown research institute.
"The experience helped me think about what points were most important to convey to a generalized audience and how to sell my research ideas in a very short timeframe.
"At 3MT I was able to connect with students from other departments and learn about other research happening within the University."
Watch Mallory's 3MT presentation - and those of the other 2019 participants - here: 2019 winners.