2016 winner of U21 3MT® Virtual Competition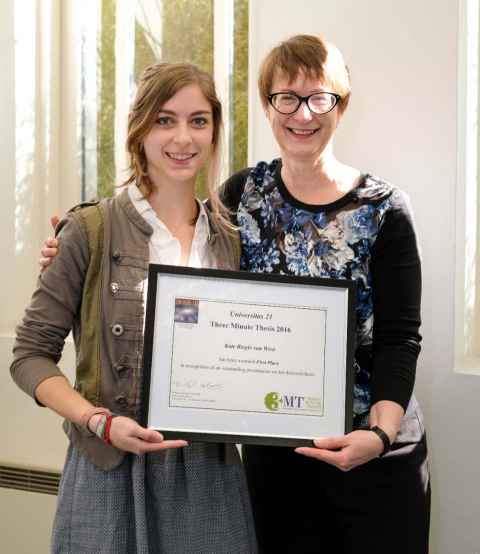 Congratulations to Kate Riegle van West for winning the U21 3MT® Virtual Competition!
Following a successful launch in 2013, the U21 3MT® 2016 competition saw 20 leading presenters from various U21 member universities compete against one another. Each presenter was judged by an international panel consisting of industry and academic professionals.
Kate's 3MT® presentation, titled "Poi for your health: A spin on ageing", impressed the judges and they commented that she was very engaging, the research was interesting and well presented, and that the presentation had the 'wow factor'.
This is the first time that a University of Auckland student has won this competition. Kate also recently reached the Top 10 in the Asia-Pacific Finals - what great achievements Kate! Well done!