All the details for the Research Images category of the SGS Research Showcase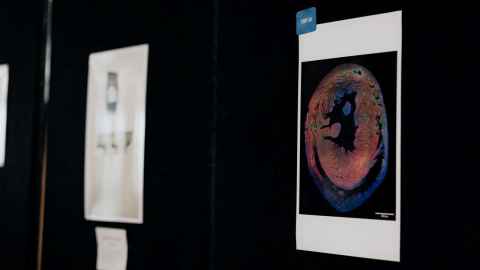 Create an image that has a strong visual impact and communicates the story of your research. It can be an image you have photographed, captured using laboratory equipment, or created using software. 
You will be invited to display the image in the showcase exhibition if your submission is shortlisted.

Prizes
Winner
$300 voucher
Runner-Up
$100 voucher
People's Choice Award
$100 voucher
Judging criteria
Winning entries will be selected by a panel of judges invited by SGS.
Judges will assess the image based on the criteria of:
Visual Impact: Composition, colour/lighting, presentation
Emotional Impact: Originality, distinctiveness and Wow Factor
Representation of Research: How well the image communicates a story and relates to the research it represents
Training and resources
Terms and Conditions
Entry is open to eligible doctoral candidates and research masters (90 points or over) students.
Images submitted must be digital.

One entry per person per category only is allowed.

To enter, an entry form should be submitted. A jpeg image file must be placed in Web DropOff Box and a link pasted into the entry form by the given deadline.
Judges' decision is final.

All entrants must ensure that they are the original creator of the image.
The image must not have been published elsewhere, or entered into any other competitions.
Entrants must declare that consent has been given by any person featured in an image.

Images will be displayed online on Figshare. 
School of Graduate Studies reserves the right to review the image and ask entrants to modify the image to ensure it meets University of Auckland health and safety policy, research ethics guidelines and equity policy, or to preserve the entrant's intellectual property rights.
If there are less than five entries in the Research Image category, the People's Choice voting will not be opened.

Submissions are closed for 2022.