Workbridge are here to support students with disabilities!
We caught up with Employment Consultant, Tony Schwalger to find out more about Workbridge and how they support students with a disability, injury or illness into employment!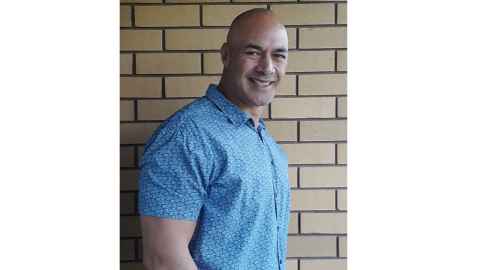 Workbridge is a specialist employment service focused on supporting people with all types of disability, injury or illness. In recent years, Workbridge has developed partnerships with the Tertiary Sector, with the aim of creating pathways into meaningful employment for tertiary students with a disability.
Every Thursday morning, a Workbridge employment consultant is available to meet students, with the aim of connecting you with a prospective employer. Employment Consultant, Tony Schwalger is often one of the team on campus, so we thought we would catch up with him to find out a little more about Workbridge, and how they support the student community.
Hey Tony, thank you for taking the time to chat with us. Can you tell us a little more about yourself and your career background?
Kia ora koutou and talofa lava, I'm Tony Schwalger, Employment Consultant at Workbridge. Both my background and passions lie in adult community education, facilitation, public health and customer services.
Personally, I have a keen interest in sports - especially rugby league and have been coaching a junior team for the past seven years. I'm also proud to say I have a son studying toward a Masters programme at the University of Auckland.
What does Workbridge do and how can they support our students?
We are an employment support service, working specifically with people who have a permanent disability, impairment or long-term health condition. We work in partnership with individuals to find employment opportunities that match their abilities and/or interests.
We also work with heaps of employers, ranging in all shapes and sizes, supporting them to become confident in hiring people with a disability. We also forge partnership agreements with large employers.
Why should students engage with Workbridge?
We know just how difficult job searching with a long-term condition or disability can be, which is why we support you for a whole 12 months, both during your career search and after you have found employment.
As Employment Consultants, we take the time to understand your career aspirations, skills and your current experience in the world of work. Once we understand your goals, much like a dating agency, we match and connect you with employers we think you are suited to.
How can our students organise a catch up with a Workbridge Consultant?
It's pretty easy to catch up with one of the team when they're on campus, and of course more recently we've been hosting virtual meetings.
To book an appointment with a member of our team, head over to the online booking system and choose a time that works for you. We are currently available for Zoom appointments from 9.am-12.30pm on alternate Thursdays and once we are back on campus, you will find us in either the Student Disability Services (SDS) or the Career Development and Employment Services (CDES) office.
You can also register online at our website and click on the "Jobseekers" tab and fill out the online form, or call our freephone Contact Centre on 0508 858 858 where one of our friendly Customer service staff will guide you through the process and answer any questions you may have.
Thanks Tony – we look forward to seeing you on campus again soon!