Carlos, from Brazil, is studying for a Master of Urban Planning (Professional) in the Faculty of Creative Arts and Industries.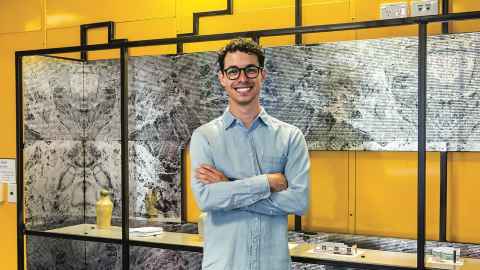 "I was motivated to study Urban Planning due to what I see as the increasing necessity to shape cities based on human needs while improving quality of life. I chose to study at the University of Auckland because of its excellent academic and employability reputation in New Zealand and internationally. The University's facilities provide everything a student needs and the academic staff are experienced professionals who always keep their door open to help students."
After I complete my masters degree, I want to start my career as an Urban Planner. I believe that the University of Auckland's career events, networking within the University environment, and location in the country will all play a key role for my entry into the work force.
"Auckland as a city has so many opportunities – walking around the streets is exciting and there is always something going on. It is a great time to be studying Urban Planning in a city like Auckland. When I'm not studying, I have rented a car and travelled around both the North and South Islands. It is easy and incredibly stunning. In my spare time I enjoy catching up with my friends, and cooking, as well as exploring different parts of the city with friends by public transport or bike.
"The University environment is extremely cosmopolitan. I have met people from many different parts of the world, which is incredibly culturally gratifying. My advice for international students at the University of Auckland is to get involved with the many activities promoted by the University – they are more useful than you can imagine."