Julie is from Malaysia and gained her PhD in Chemistry from the University of Auckland. She received a departmental scholarship for both her Bachelor of Science (Hons) and PhD degrees.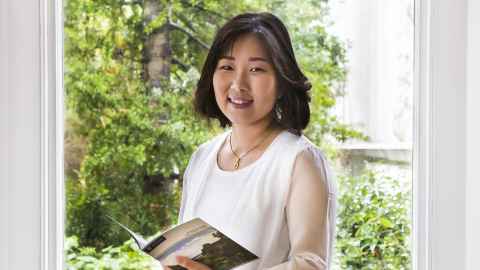 "My area of research is in photonics – how light interacts with matter. The science of light is present in numerous natural processes and plays a vital role in our lives. So much of the technology we use today is powered by knowledge in photonics – the internet, mobile phones, GPS. During my PhD, I studied how complex molecules in solar cells absorb light, converting solar energy into chemical energy. In order to 'see' these extremely fast processes in time, I used ultrafast lasers, and the results we observed enabled us to design better molecules for solar energy harvesting.
"During my undergraduate degree, I was so inspired by a lecture from Professor Cather Simpson that I applied for a summer scholarship project with her at the Photon Factory. The experiences I had that summer were mind-blowing – I observed how the perseverance of scientists can lead to successful experimental results, I got to work with a group of very smart researchers, and I got to build and use state-of-the-art lasers!"
I have now taken a job in the technical industry in New Zealand, where I'm aiming to bring my skills and knowledge to the business world, to make scientific research have more impact in our lives.
Professor Simpson says of her former student, "Julie is one of our best and brightest – she earned her degrees at the University of Auckland on the interface of chemistry and physics, a very demanding area. Her leading work on novel laser design and construction has underpinned the research of many other graduates from the Photon Factory – her positive impact will continue to be felt for years to come."