Anwar, from Alexandria in Egypt, is pursuing a Doctor of Philosophy in Mechanical Engineering and was the recipient of a New Zealand Development Scholarship.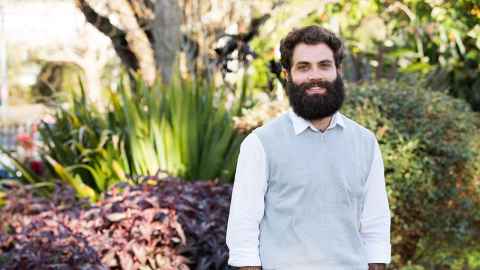 "Energy is the main pillar of development, therefore global energy demand is growing fast and there is high reliance on energy systems. I decided to specialise in energy engineering in order to build a deeper understanding of these systems, especially thermo-fluid systems, aiming to learn design techniques for sustainability and optimisation."
I feel honoured to have received the New Zealand Development Scholarship. It gave me the chance to be a doctoral student at the University of Auckland, which is the top university in New Zealand in my specialisation.  
"The University has excellent academic and non-academic facilities available for its students and researchers – whatever I needed I found available here.
"My goal is to develop as a top researcher in my field. At the moment I am working on my PhD proposed thesis, which is concerned with designing an energy and water conservative agricultural procedure. By the end of my study my objective is to reach an applicable and fully-optimised design of the system.
"If I could give one piece of advice to students planning to apply for a New Zealand Scholarship it would be – make sure your proposed research topic is closely linked to your country's high priority needs. Always keep in mind how your country will benefit from your findings while doing your research, and be willing to transfer what you have learned from your study and life in New Zealand to benefit society in your home country."