Migel, from the Philippines, received a New Zealand Scholarship to study towards a Master of Disaster Management in the Faculty of Engineering.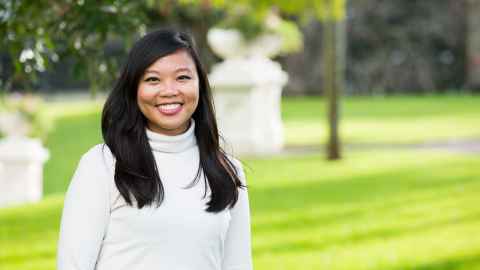 Avoiding disaster
"My country is one of the most disaster prone countries in the world – third according to the 2016 World Risk Index. It's imperative to be able to adapt to such challenges, build resilience and prepare for a climate-defined future. I hope to make a contribution to my country in this field."
Becoming a New Zealand Scholar was a dream come true. I have always wanted to study abroad at a prestigious institution and specialise in disaster management. Being a recipient of the New Zealand ASEAN Scholar Award helped me achieve this.
"New Zealand is a recognised leader in disaster management. Despite being prone to natural hazards, New Zealand remains a rapidly growing first-world economy, putting disaster management at the forefront of government policy. This is what motivated me to study here – to not only learn from world-recognised research and best practices, but to experience how New Zealand continues to develop resilience within its cities and communities.
"Aside from the University of Auckland being one of the best-ranked educational institutions in the world, what better place to study disaster management than in a country that has experienced all types of natural hazards first hand? On a personal note, I heard the fish and chips are amazing!"
Auckland life
"Two things I enjoy most about living in Auckland: the nature and the people. It's not an exaggeration when they say you're 15 minutes away from somewhere beautiful. The natural landscape of this country is breath-taking. Auckland is also one of the most culturally diverse places I've lived in! It's been such a lovely experience being part of an international community with some of the friendliest, kindest people I've come to know."
Future proofing
"One of my career goals is to become a disaster resilience specialist. By gaining a profound understanding of disaster risk and resilience, I expect to gain the multidisciplinary skills and knowledge needed to create successful approaches to improving disaster resilience in complex urban environments in the Philippines. That will give me the competency to become an active promulgator of change and development towards building a disaster resilient Philippines.
"My advice is dream big, work hard and don't give up. It took me four years to achieve my dream. If I can do it, you can too!"