Marie went to Seoul National University to further her studies in Engineering and Business and joined the 360 International team as a peer adviser.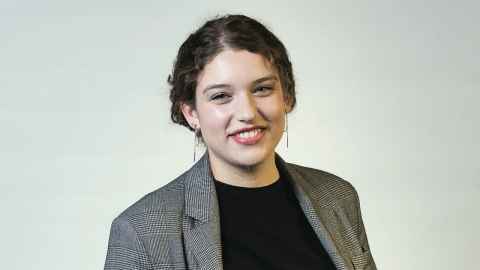 Experience
"I've always loved to travel and have new experiences, so the idea of immersing myself in a completely different culture was always on my list. Overseas study was appealing because of the chance to expand my network in my field of study, and international experience is invaluable when job hunting.
"Studying at Seoul National University (SNU) was completely different to studying at the University of Auckland, from student culture, to food and dormitories, and the style of teaching and assessment structure. It was a new learning experience that allowed me to appreciate the pros and cons of both universities. Life in Seoul was always on the go – whether academically or socially, resting wasn't really an option. Students worked hard and played hard – it was a hectic, 24/7 lifestyle."
Overseas study has allowed me to broaden the skill set I'm gaining at the University of Auckland by taking on a range of assessment types and projects, and interacting with professionals in my field of study.
Perspective
"Studying at SNU broadened my academic perspective, as I had the chance to not only learn under world renowned professors, but also to experience an entirely new method of learning. I took six courses – half were electrical, design and programming papers, the other half were international business and corporate strategy classes. The engineering papers were very hands on, and the design paper I took allowed me to build my own business around a product.
"Like any experience, the best part is the people you meet – over the crazy months of exchange I've met friends who will be with me for life. I would 100% recommend studying overseas as part of your degree. Every good or bad experience is a learning curve, and exchange is the perfect environment to have the freedom to grow in new directions and push yourself out of your comfort zone. Take every opportunity, whether it be meeting new people or doing an extra project at university. You only regret the things you didn't do."