Rena went to Fukuoka Women's University with 360 International.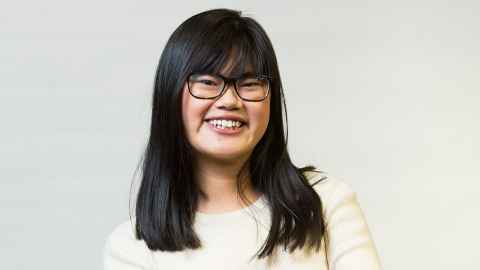 "I was very eager to improve on my Japanese language abilities, and there was no better place to practice than in Japan. I have gained a better understanding of the Japanese language which has helped me in class at home. It's easier for me to grasp some grammar points and I have more confidence in continuing my studies with the language.
"Learning to live on my own taught me so much about the importance of taking care of myself, and it helped me feel more comfortable in my own skin. It made me more aware of what was going on around me, and I am very grateful for that.
Being on exchange gave me a new sense of self-confidence. It opened my eyes and enabled me to take in the beauty and depth of Japanese culture.
"My host university had something called 'J-D mate' where one of the host university students was paired up with an exchange student and they guided us throughout the entire exchange programme – helping us get sim cards, open bank accounts, etc. They not only guided us but befriended us and cared for us unconditionally.
"The university also set up a host family programme even though we lived in the dorms. We met with our host families a couple of times a month and they would take us outside of the city and plan fun activities for us.
"Learning about the culture was also important. Even though I had Japanese language and culture classes every day, I still felt like there was so much more to learn. I think that people tend to glorify countries they want to visit, and I did that too. But I have learnt both the upsides and downsides of Japan and I am really happy that I got to experience daily life there."