Engineering | Info Evenings
Tuesday 17 - Thursday 19 May
Online
Our popular Engineering Info Evenings are back for 2022, designed to provide you with everything you need to know to start a career as an engineer.
Engineering 101 | 6-7pm, Tuesday 17 May 
Get an introduction to our Bachelor of Engineering (Hons) programme, course highlights and structure, entry requirements, study support, and scholarships. 
Engineering Student Life | 6-7pm, Wednesday 18 May
Presented by our Engineering student guides, this webinar provides attendees with an insight into what it is like to be a student at the Faculty of Engineering. With quizzes, games and a chance to win a prize pack, the interactive session will cover student clubs, life on campus, student community, and advice on making the most of your first year.
Engineering Specialisations and Careers | 6-7pm, Thursday 19 May
Engineering opens doors to a diverse range of careers and this webinar with departmental virtual rooms will show future students what is possible. After a brief introduction, attendees are invited to join one of the five rooms to meet with lecturers and graduates (or current students) to discuss the specialisations and career opportunities.
Creative Arts & Industries | Songwriting Workshop
10am-3pm | Saturday 18 June 2022
Kenneth Myers Centre, Auckland
Calling all Secondary School Songwriters!
Join us for a full day of songwriting and song performance workshops exploring songwriting and collaborative techniques, accompaniment and vocal performance with some of New Zealand's leading artist-teachers and University of Auckland popular music students.
If you are a senior secondary school student (year 12 or 13), have composed at least two songs and can sing and accompany yourself on either a chordal instrument (such as guitar or keys) or an MPC or similar, this workshop is for you!
What to bring:
Guitarists and MPC performers, please bring your instrument
Pianos will be supplied
Snacks will be provided but you are encouraged to bring a packed lunch
Attendance at this workshop is free, but registration is essential and spaces are limited!
Creative Arts & Industries | Jazz Workshops
Online and in-person
The School of Music at the University of Auckland are offering a series of in-person and virtual group jazz workshops throughout 2022.
With nine different workshops on offer, each is specifically designed to focus on a particular area or style of jazz, ranging from performance to composition to improvisation. Workshops will be student-led and facilitated by our world-leading academics from the School of Music, including Keith Price, Kaikotuitui Convener of Jazz Specializations. 
Jazz Workshops 
Introduction to Jazz Studies (online only)
Introduction to Jazz Performance (in-person only)
Improvisation I & II
Composition I-III: Harmonic Composition; Constructing Extended Phrases in Jazz; Stylistic Implications
Electric Bass
Double Bass 
We would love to invite you and your students to take advantage of this unique opportunity to immerse yourself in an area of jazz of your choosing. We will work with you to find a suitable date and time and will adapt the delivery of content accordingly depending on whether you prefer an in-person or virtual workshop. To express your interest, please contact Jaime Henley, Te Ūnga Kairuruku Schools & Community Recruitment Adviser Creative Arts & Industries, using the 'Book Now' link below.
Online Jazz Workshop Series 2022
The School of Music will be hosting a series of six online jazz workshops throughout June and August. The workshops are:
Tuesday 14 June, 4-5.30pm - Introduction to Jazz Studies 
Tuesday 21 June, 4-5pm - Improvisation I
Tuesday 28 June, 4-5pm - Improvisation II
Tuesday 2 August, 4-5pm - Composition I: Harmonic Composition
Tuesday 9 August, 4-5pm - Composition II: Constructing Extended Phrases
Tuesday 16 August, 4-5pm - Composition III: Stylistic Implications
The workshops are completely free but registration is essential. For further details on how to register, please contact Jaime Henley, Te Ūnga Kairuruku Schools & Community Recruitment Adviser Creative Arts & Industries, using the 'Book Now' link below.
Engineering | Women in Engineering events for high school students
Online and in-person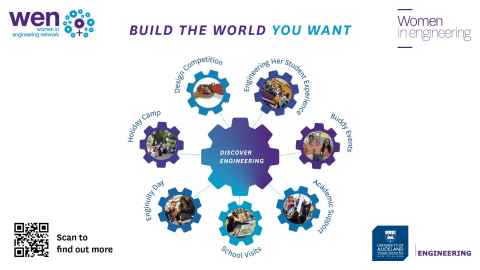 Have you ever thought about engineering as a possible career path for yourself? Maybe you know exactly what you would like to study or maybe you are just scoping out options – either way, we're here to help!
We have a huge range of in-person and online events, webinars, and rescources for you to explore. We want to help you achieve your full potential in mathematics and physics and help you understand what it's like to be an engineering student at the University of Auckland. 
Check out our range of support services, or dive straight in if you have any questions for our Women in Engineering team by booking a chat!
Science | Future science student webinars
Webinars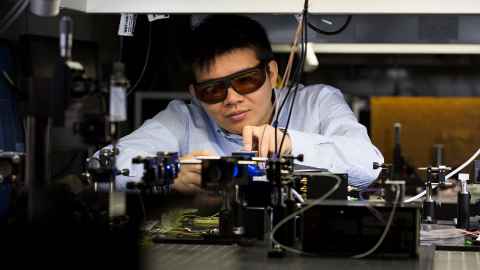 Degree planning
Unsure what courses you need to take? Want to understand how to plan your degree?
Our degree planning webinars will take you through the basics showing you how to plan your study effectively and achieve your goals.
Enrolment Clinics
Take the stress out of enrolling by learning how to create your personalised timetable. Learn how to:
Enrol in courses, labs and tutorials
Avoid timetable clashes
Construct a timetable that balances study and free time 
Submit a concession if needed 
Enrol using Timetable Planner (for students taking Biomedical Science only)
Subject webinars
Are you thinking of studying Science but not sure about the subjects we offer?
Watch several past webinars where we discuss each of our subjects and answer questions in Q&A sessions.
2022 Future Student Evenings
Dates TBC - Please check back later for confirmed dates and locations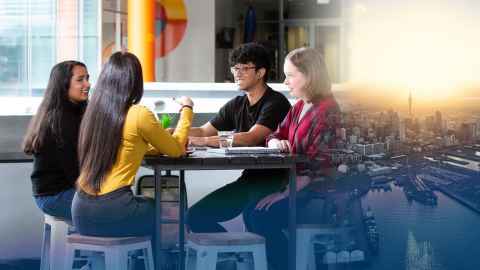 Our Future Student Evenings are an opportunity for parents and students to hear what the University of Auckland has to offer.
As a parent or guardian, you want your son or daughter to earn a quality degree that will help equip them for whatever paths they choose. You also want to know that they're happy, safe, supported, and making the most of the opportunities presented to them. We're glad you're considering the University of Auckland and look forward to welcoming your family into ours. To that end, our Future Student Evenings are designed to answer the many questions you may have as a parent or guardian.
So why not join us in 2022 to make informed choices about our undergraduate programmes, entry requirements, scholarships, student support services, campus life and more – and help set up your son or daughter for life.
Please check back here later for 2022 dates and venues or stay updated by registering your interest.