Inclusive and empowering disaster risk reduction initiatives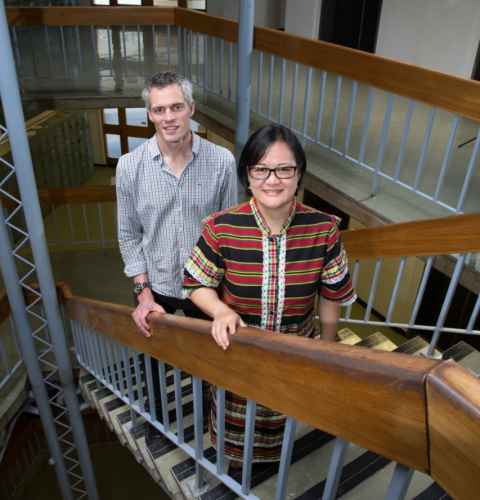 Associate Professor Jay Marlowe and Marjorie Balay-As, Doctoral Candidate, Counselling, Human Services and Social Work, Faculty of Education and Social Work

Being prepared for extraordinary events requires an understanding of everyday lives. What makes any natural hazard a disaster are the ways society is structured and governed. Focusing on poverty, gender equality, education and environmental sustainability benefits people's lives, but is also crucial in building resilience.
Jay has worked alongside groups with refugee backgrounds to inform disaster risk reduction initiatives. This work demonstrates the importance of addressing marginalisation to make people resilient.This has meant hiring people from refugee backgrounds, co-publishing, co-presenting, and new scholarships and career opportunities.
Marjorie is conducting her PhD research with the Kankanaey community in the Northern Philippines into how they perceive and respond to disasters. We are both interested in the intersections of everyday lives with extraordinary events and believe that commitments to social justice and human rights require a critical understanding of people's lives and the social structures that surround them.