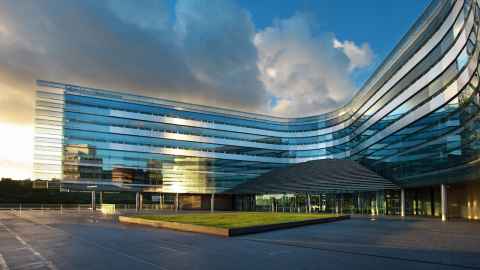 Pursue a flexible business degree to gain strong communication, teamwork and problem-solving skills.
Learn more
Choose from a wide range of study options from research masters degrees to practically focussed postgraduate degrees designed for working professionals.
Learn more
Dean of the Business School Jayne Godfrey and Deputy Dean Rod McNaughton suggest investing in people to capitalise on digital disruption.
Read more
During this year's PhD Conference we invite industry leaders to engage with our 180 PhD students and provide opportunities for collaboration.
Find out more
Submit your application before 5pm Friday 6 October 2017 for your chance to win.
Apply now
Hear from our Māori and Pacific students on how the Business School whānau has supported their university study.
Take the opportunity to network, gain new skills, and discuss big ideas with business leaders and researchers.
Discover more
UABS Knowledge draws on Business School research and expertise to deliver timely analysis and comment on major issues facing New Zealand and the global economy.
Read more