Update your alumni details
Stay up-to-date with alumni news, events and services by ensuring we have your correct contact details.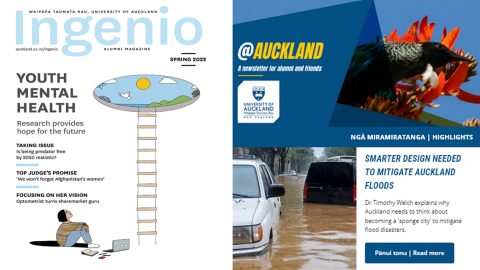 Update your details to ensure you receive exclusive invites to alumni events, the publication Ingenio, email newsletters, special offers, discounts, and more.
Update your details, and you could win an Apple iPhone 8 Plus!
If you update before 31 December 2018 you'll automatically go in the draw to win one of five iPhones.  
Login to Alumni Self Service
You can update your contact details by logging in to the Alumni Self Service system using the button below.
Trouble logging in? Contact us
If you need further help logging in, email the alumni office and we'll update your details manually. The email address is: alumni@auckland.ac.nz 
Alternatively, call the following numbers for login assistance:
0800 61 62 63 (within New Zealand)
+64 9 373 7513 (outside New Zealand)