High school girls interested in a future in engineering are encouraged to come along on 26 October with their whanau, and learn about us.
Find out more
Congrats to our engineering winners, including Māori Sportsperson of the Year, Michael Brake, and Outstanding Service and Leadership recepient, Lucy McSweeney.
Well done!
Our diverse range of programmes is geared towards equipping the next generation of innovators.
Explore your options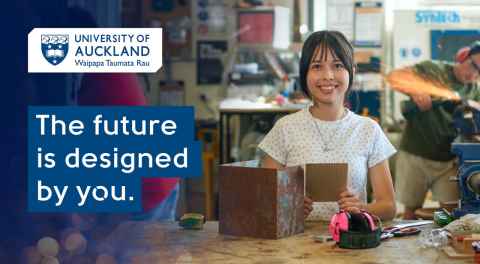 The newly-established AUEA Māori Engineering Pathway Scholarship will help you fund your first year of study.
Rapua
The newly-established AUEA Pacific Engineering Pathway Scholarship will help you fund your first year of study.
Learn more
Current Part I students will face the challenge of picking a specialisation – see what events and resources are available to help you choose.
Help and advice
The Department of Engineering Science's Professor Rosalind Archer has been named a NEXT Woman of the Year finalist.
Read more
Find out why our students choose to study with us and what they have to say about the experience.
Read more
Revolutionary technology pioneered by Professors John Boys and Grant Covic will soon be applied to charge vehicles on our city streets.
Read more
Associate Professor Catherine Watson, Dr Rashina Hoda and Dr Kelly Blincoe explain why we should encourage young women to consider careers in tech.
Read more
Congratulations to our latest batch of graduates! Your photobooth exploits from our graduation celebration are available to view now.
See the gallery
Master of Engineering Project Management
Our new masters degree aims to help you fast-track your journey into a career in Engineering Project Management.
The Engineering Student Centre is your first point of contact for any questions you have in person.
Nau mai, haere mai
Take a look at our new multi-disciplinary learning spaces and learn more about what's coming next.
Take a tour