Summer Research Scholarships
Summer Research Scholarships are a great way to gain valuable research experience, work with leading researchers at the University of Auckland, enhance your career opportunities and help you think about pursuing postgraduate study.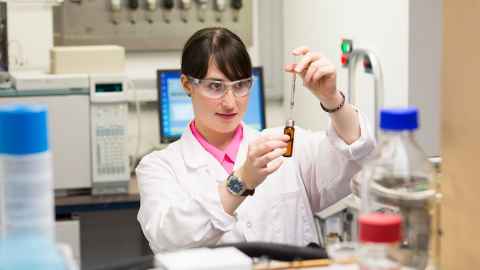 Conduct a research project under supervision for 10 weeks over the summer months.
Receive a tax-free stipend of $6,750, paid in fortnightly instalments.
Open to high-achieving domestic and international students who will have completed at least two years of equivalent full-time study in an undergraduate degree by December 2023.

Applications for 2023-2024 have now closed.

Frequently asked questions for Summer Research Students
Q: When can I contact my project supervisor?
A: Once you have received, and accepted, an official offer of a scholarship and project, and accepted the offer of admission to the programme, you can contact the supervisor of your project.
Q: When does the scholarship get paid?
A: The payment period will commence from 1 December and will be paid in fortnightly instalments in arrears, subject to confirmation the project has commenced. If a project starts before 1 December, the student will not receive payments until the first scheduled payment date. Please note the payment schedule provided in the acceptance form.

Q: Can I start my project before 1 December?
A: Your supervisor may allow you to start the project early, but payments will not be made until the first scheduled payment date in December.
Q: How do I enrol in SUMRESCH 301?
A: You don't need to do anything, the Scholarships Office will enrol all eligible students closer to December. If you have any outstanding admissions requirements (such as personal identity documents or official transcripts), you will be enrolled after these requirements have been met.
Jessica's experience
Studying in Auckland in the summer
Auckland comes into its own in summer and it means you'll be able to enjoy the stunning beaches, rainforests or some of the major events happening across the city.
For more information, visit: