Summer Research Scholarships
Summer Research Scholarships are a great way to gain valuable research experience, work with leading researchers at the University of Auckland, enhance your career opportunities and help you think about pursuing postgraduate study.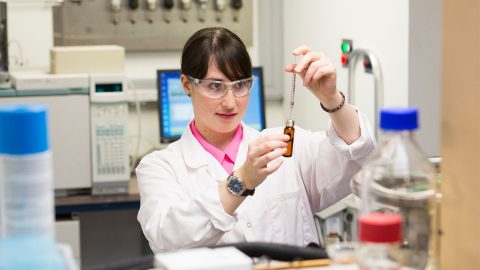 Conduct a research project under supervision for 10 weeks over the summer months.
Receive a tax-free stipend of $6,000.
Open to high-achieving domestic and international students who are enrolled in a New Zealand or international university and have the potential to succeed in postgraduate study.
For more information on the benefits of Summer Research Scholarships, visit Why do a Summer Research Scholarship?

Important dates
Applications open 16 June 2018.
Jessica's experience
Studying in Auckland in the summer
Auckland comes into its own in summer and it means you'll be able to enjoy the stunning beaches, rainforests or some of the major events happening across the city.
For more information, visit: