The University of Auckland (UoA) Virtual Book Club is an exciting platform for the University community to connect online with others who share a love of reading and enjoy a selection of good reads.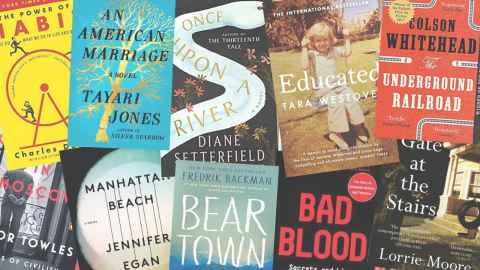 Whether reading is your favourite pastime, you enjoy some lively debate with other readers or are looking for some inspiration to dive into new books that might not be on your radar, the UoA Virtual Book Club is for you! Click below for the latest book selection and to join.
How it works
We've partnered with virtual book club experts PBC Guru to create a platform that connects readers across the University community through a private forum, where all members can discuss up to five books a year. Everyone who participates gets to vote on which books we'll feature, and as we only select one book every two months, you'll have plenty of time to spend with each book.
Why join?
Reading is good for you! Reading can reduce stress, help you sleep better and strengthen your brain (Healthline.com).
Reading offers a source of joy and happiness in life and helps you to tap into your imagination and creativity.
Gain fresh perspectives by discussing your thoughts with alumni and friends across the globe, all from the comfort of your own home.
It's absolutely free to join, and only takes a moment.
Embrace Lifelong Learning: Some of our selected titles will provide new insights to get results in making you more effective in areas including leadership, communications skills, and achieving a fulfilling life.
The books
The Virtual Book Club is currently reading How Do You Live? by Genzaburo Yoshino. Discussion of this book will take place between 13 October and 15 December.
Our first book for 2023 will be Cloud Cuckoo Land by Anthony Doerr, which we will read between 6 January and 10 March.


Get a 15% book discount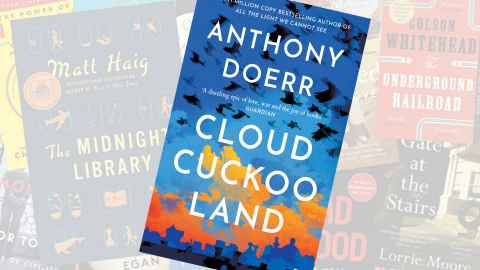 What's more, Club members can enjoy an exclusive 15% discount online or in-store on selected Club books, including Cloud Cuckoo Land, courtesy of the UBIQ University Bookshop!
Any questions?
If you'd like to find out more about the UoA Virtual Book Club, do get in touch with the University of Auckland Alumni Relations Team at alumni@auckland.ac.nz.