Our faculty's Graduate Profiles outline the capabilities we aim to help you develop through our study programmes.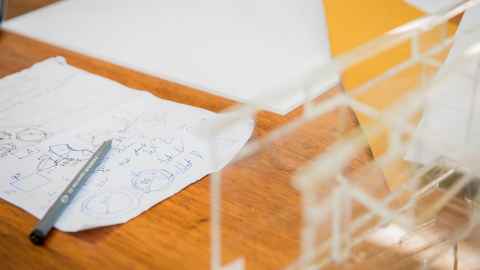 Bachelor of Engineering (Honours)
Graduates of the Bachelor of Engineering (Honours) in the Faculty of Engineering will be able to have a positive impact on society, being able to:
Theme
Attributes
Disciplinary knowledge and practice
Apply knowledge of mathematics, natural science, engineering fundamentals and an engineering specialization to the solution of complex engineering problems (Washington Accord attribute WA1)

Critical thinking

Identify, formulate, research literature and analyse complex engineering problems reaching substantiated conclusions using first principles of mathematics, natural sciences and engineering sciences (Washington Accord attribute WA2)
Conduct investigations of complex problems using research-based knowledge and research methods including design of experiments, analysis and interpretation of data, and synthesis of information to provide valid conclusions (Washington Accord attribute WA4)

Solution-seeking

Design solutions for complex engineering problems and design systems, components or processes that meet specified needs with appropriate consideration for public health and safety, cultural, societal, and environmental considerations. (Washington Accord attribute WA3)
Create, select and apply appropriate techniques, resources, and modern engineering and IT tools, including prediction and modelling, to complex engineering problems, with an understanding of the limitations (Washington Accord attribute WA5)

Communication and engagement

Function effectively as an individual, and as a member or leader in diverse teams and in multi-disciplinary settings (Washington Accord attribute WA9)
Communicate effectively on complex engineering activities with the engineering community and with society at large, such as being able to comprehend and write effective reports and design documentation, make effective presentations, and give and receive clear instructions (Washington Accord attribute WA10)
Demonstrate knowledge and understanding of engineering management principles and economic decision-making and apply these to one's own work, as a member and leader in a team, to manage projects and in multidisciplinary environments (Washington Accord attribute WA11)

Independence and integrity

Apply ethical principles and commit to professional ethics and responsibilities and norms of engineering practice (Washington Accord attribute WA8)
Recognize the need for, and have the preparation and ability to engage in independent and life-long learning in the broadest context of technological change (Washington Accord attribute WA12)

Social and environmental responsibilities

Apply reasoning informed by contextual knowledge to assess societal, health, safety, legal and cultural issues (including the principles of Te Tiriti O Waitangi) and the consequent responsibilities relevant to professional engineering practice and solutions to complex engineering problems (Washington Accord attribute WA6)
Understand and evaluate the sustainability and impact of professional engineering work in the solution of complex engineering problems in societal and environmental contexts (Washington Accord attribute WA7)
Postgraduate taught programmes
The following is the graduate profile for all postgraduate taught degrees, aligned with the core objective of the Graduate School of Engineering: to grow the next evolution of engineers who generate positive change in society.
Theme
Attributes
Disciplinary knowledge and practice
Graduates of the University are expected to understand the thinking, research, theory and practice in their field of study and appreciate the role of their discipline in its contexts.

Mastery of the engineering domain knowledge, core concepts, theories and practices relevant to the specific degree programme
Ability to form well-informed opinions on current and emerging issues relating to the engineering domain using research and critical thinking skills
Competencies to apply engineering knowledge and practices to harness the powers of nature for the benefits of society

Critical thinking
Graduates of the University are expected to be able to contest knowledge and practice, critically consider ideas, texts and research and think reflectively and reflexively.


Well-developed competency in critical thinking skills, including an ability to use information effectively in order to seek continuous improvement
Able to think independently of own and others' knowledge, beliefs, experiences, conventions and/or practices and make decisions with integrity
Ability to apply reflective learning practices and to recognise the type of environment and critically determine the best approach to achieve the desired results

Solution Seeking
Graduates of the University are expected to be able to apply theory, analysis, research and creative skills to solve problems and make reasoned decisions. They are expected to be able to consider historical, long- term and big picture perspectives, to systematically address complex problems and to be inventive in their solution seeking.

An ability to apply engineering theories and concepts to deliver results in environments with elements of ambiguity, complexity and uncertainty to meet stakeholder needs
Competencies to accurately define problems both in scope and nature, and thereafter to identify or formulate the most effective approach to creatively solve the problems in a sustainable manner
Able to apply inventive problem solving approaches, drawing on engineering theories to solve a range of problems, making suitable trade-offs between options and constraints in order to deliver positive outcomes for society

Communication and engagement
Graduates of the University are expected to be able to receive and interpret information, express ideas and share knowledge with diverse audiences in a range of media and formats. They are expected to be able to establish a rapport and build collaborative relationships with individuals and groups.

An ability to function effectively as a professional engineer, working independently and inter-dependently with others for mutual benefits
Competency to express aspects of complex engineering problems, share ideas and knowledge and engage the hearts and minds of stakeholders through the appropriate use of linguistic, visual and/ or metaphorical (story telling) strategies
Ability to take the perspective of others and evaluate and apply various ways of engagement to optimally influence and positively impact with others

Independence and integrity
Graduates of the University are expected to be able to learn and work autonomously and ethically. They are expected to be lifelong learners, to show resilience, proactivity and an ability to make principled decisions in academic and professional spheres.

Ability to develop relationships of trust and lead, engage, innovate and act with integrity and courageous authenticity in challenging environments from a place of clear and strong internal values and an ability to effectively moderate external influences
Ability to self-reflect and hold onto self to sustain well-being and balance in the role of a professional engineer in volatile, uncertain, complex and ambiguous environments
Ability to recognise the limits and limitations of own (self) knowledge and being comfortable with not having all the answers in order to solicit diverse perspectives and expert assistance when appropriate

Social and environmental responsibilities
Graduates of the University are expected to acknowledge Māori world views and the historic place of the Treaty of Waitangi. They are expected to be respectful of cultural and other forms of diversity and to embrace difference. Our graduates are expected to recognise a role for themselves in creating a sustainable future and be able to consider the social, cultural, environmental and economic consequences of national and international issues.

Ability to lead and influence within a wider context of societal, economic, cultural, environmental and stakeholder sustainability (sustainable productivity)
Competency in embracing cultural and other forms of diversity and differences as precious capital, with well-developed abilities to engage in diverse groups to enhance creativity, innovation to generate exceptional outcomes
Demonstrate cultural intelligence and an understanding of different cultural norms and the ability to adapt own(self) behaviour to suit