Business School student excels at ModelOff
Amaan Merchant, who has just completed his BCom/BSC in Finance, Mathematics and Statistics, won the Under 25 category at the recent ModelOff 2019 Financial Modelling World Championship in London.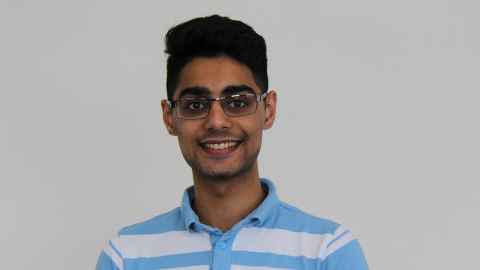 One of thousands of students and professionals from over 100 countries who competed in two online qualifying rounds, Amaan was chosen as one of the top 15 competitors to be flown to the finals in London in December 2019.  
Amaan describes the competition as a "mishmash of Excel and financial modelling competitions," where competitors work through a series of questions, challenges and case studies using Excel to figure out and present their answers. 
Arman admits to being "pretty shocked" at his win, particularly as he only heard about the competition for the first time late last year.  
"Initially I thought I wasn't ready and that I should wait until the next year to do it, but I had a crack anyway and I think that's the way to go. And with the financial modelling questions especially, I found that a lot of that was drawing on stuff learnt in classes and from jobs I had done previously."
Amaan will start a graduate role as an Investment Banking Analyst at Credit Suisse in Singapore in the second half of 2020. He hopes to compete in ModelOff next year in the Pro category.