An agile approach to learning
After finishing her MA in Anthropology overseas, Arts alumna Samantha Lagos came home to Auckland and found herself teaching Arts students the value of humour.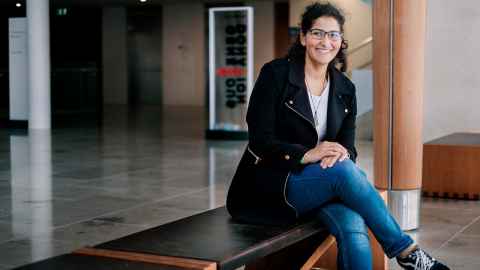 Samantha (Sam) originally wanted to be a high school teacher, so when a position came up in the Faculty of Arts to lead a cohort of highly motivated, passionate students through a three year, multi-disciplinary programme, she seized the opportunity.
Launched in 2018, the Arts Scholars programme is co-designed and led by students. Each year has a different theme; 2018 was food, 2019 was laughter and this year students are exploring the theme of conflict.
In their final year, students complete a research project where they get to delve deep into their interests. As well as being both intellectually and emotionally challenging, the ambition is to create a supportive and social community. As a recent alumna, Sam has a real sense of what students are looking for.
"At the start I think it was intimidating for some of the students because they were kids coming from schools where they were at the top of their game. Then they come into this space and they're with kids who are similar, and what we saw was a lot of them feeling intimidated all of a sudden."
"Because of our agile approach, we were able to adapt the course by developing an online discussion forum. If they didn't want to talk in class they had the ability to write something – so we're really trying to cater to everyone and their different learning styles."
As students learn, feedback is gathered every six weeks to see what's hitting the mark and what isn't. This dynamic approach to teaching and learning is one that is having positive impacts for the students, for Sam, and for the lecturers involved.
"Something that became clear in one of the early feedback sessions from students was that they really enjoyed learning just for learning's sake. Because there are no exams involved in the programme, a lot of anxiety is removed and there isn't the pressure in class to take notes or memorise certain things."
They are able to let ideas really marinate in the lectures and play around with the concepts they're hearing.
Going on field trips is another important part of the programme. One of these trips was to Auckland Art Gallery where the students had a talk with Pacific artist Siliga David Setoga. Siliga uses humour in his art to provoke questions of identity, politics, religion and the social issues that Pacific people face.
A small group of students curated and led the entire session, which included a workshop to create a brand using a non-complementary list of food ingredients. Having created their signature food concept, students then pitched the idea to the rest of the group, who voted on which was the most innovative and creative.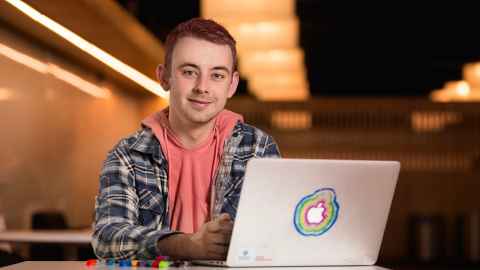 For Java Grant, one of the students involved in the Auckland Art Gallery visit and pitch idea, Arts Scholars has been immensely rewarding. Java says, "having our own space has really helped me make friendships in the University. I don't know where I would have met so many diverse and open people otherwise. It's really great to be surrounded by people who like to think about complicated issues and discuss important topics – even outside of the curriculum."
"Our study of food has revealed how multi-dimensional even the simplest topics are. The course has revealed to me that nothing exists without context and this helps me tremendously in other subjects."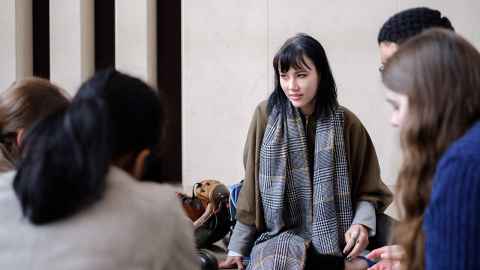 Toshiko Frederiksens, who is studying Art History and Anthropology, was drawn to the programme because it sounded a bit different to her other courses. She saw it as an opportunity to explore ideas that connected across the whole range of Arts disciplines.
"I saw some flyers at the University's Open Day asking questions like: 'What is the role of humour in politics?' It was questions like these that got me interested. The way in which we are slowly building towards a large research project in our third year is really exciting and it's nice to be taking it at a relaxed pace."
"I've also found the support system in Arts Scholars to be one of the most valuable things I have taken from my time at University so far. Being part of a programme that pushes me and gives me the freedom to create a project that I am passionate about, and to structure it in a way that resonates with me, has made me feel so driven."