University of Auckland academics make the who's who list of researchers
The University of Auckland congratulates its nine academics named on the prestigious Highly Cited Researchers 2021 list.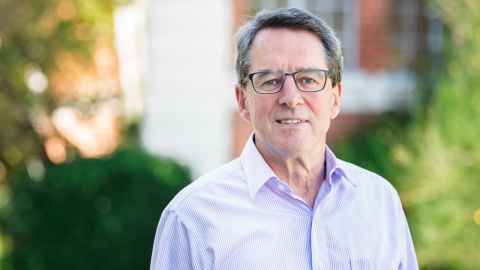 The annual 'who's who' of influential researchers, identifies international researchers who demonstrated significant influence in their chosen field or fields through the publication of multiple highly cited papers during the past decade. They are identified from the publications that rank in the top 1 percent by citations in Clarivite's Web of Science™ citation index .
There were 19 researchers in total from Aotearoa New Zealand universities listed this year.
Deputy Vice-Chancellor Research, Professor Jim Metson, said that these individual academics were making a major contribution to the international research landscape, to the University of Auckland and the wider community.
"The number of times these researchers are cited by others is significant, which indicates the high international regard in which their work is held. They are a credit to the country, to the University and to their faculties."
They are a credit to the country, to the University and to their faculties.
The University of Auckland academics are:
Professor Andrew Allan, School of Biological Sciences, Faculty of Science
Professor Allan works on aspects of fruit biology to better understand the production of fruit health and colour compounds, such as red anthocyanin, yellow and orange carotenoids and green chlorophylls, as well as the colourless flavonoids.
Emeritus Professor Roderick Brodie, Department of Marketing, Business School
Professor Brodie's expertise is in the areas of marketing theory, strategy, branding and service research. He has consulted with a range of government and business areas of Strategy and Branding Marketing Analysis and acted as an expert witness in a number of landmark legal cases.
Professor Brent Copp, School of Chemical Science, Faculty of Science
Professor Copp investigates New Zealand marine organisms as sources of new compounds with potential applications against human diseases including cancer, inflammation and infectious diseases such as tuberculosis and malaria.
Professor Alexei Drummond, School of Biological Sciences, Faculty of Science
Professor Drummond is an evolutionary biologist and computational scientist whose research interests are centred around probablistic models of molecular evolution and population genetics.
Adjunct Professor Ed Gane, School of Medicine, Faculty of Medical and Health Sciences 
Professor Gane helped set up New Zealand's first liver transplant unit and contributed to the development of a cure for Hepatitis C.
Associate Professor Ajit Sarmah, Department of Civil and Environmental Engineering, Faculty of Engineering
Dr Sarmah leads multi-disciplinary research projects in a number of topical and environmentally significant areas and collaborates actively with academic colleagues overseas.
Dr Kevin Trenberth, Department of Physics, Faculty of Science
Professor Trenberth researches into climate science, hydrological cycle, energy cycle, climate observations and analysis. He was a lead author of the 2001 and 2007 IPCC Scientific Assessment of Climate Change.
Dr Tommi Vatanen, Liggins Institute
Dr Vatanen, a Senior Research Fellow, is focused on state-of-the art infant gut microbiome research. His goal is to assemble a high-impact microbiome research programme that uses the microbiome as a therapy to improve human health.
Associate Professor Geoffrey Waterhouse, School of Chemical Sciences, Faculty of Science
Dr Waterhouse has authored seminal works on thermal catalysis, photocatalysis and more recently electrocatalysis, combining experiment and theory in novel ways to greatly improve mechanistic understanding of reactions such as electrocatalytic water splitting to generate hydrogen fuel, carbon dioxide reduction to commodity chemicals, and other selective chemical transformations.
David Pendlebury, Senior Citation Analyst at the Institute for Scientific Information at Clarivate, said it was increasingly important for nations and institutions to recognise and support the exceptional researchers driving the expansion of the world's knowledge.
"This list identifies and celebrates exceptional individual researchers who are having a significant impact on the research community as evidenced by the rate at which their work is being cited by their peers. The research they have contributed is fueling the innovation, sustainability, health and security that is key for our society's future."
The full 2021 Highly Cited Researchers list and executive summary can be found online here.