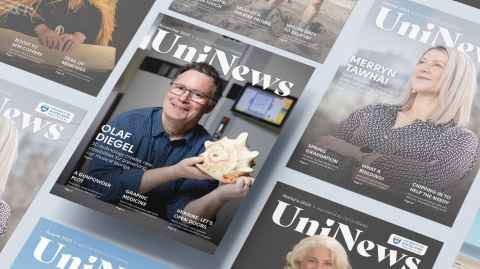 Geneticists Russell Snell and Klaus Lehnert; Jake Mahaffy on film; Helen Sword tightens prose; Tim Kuhner on the US election; Perzen Patel's food business.
Take a look + see PDF
From probing causes of human disease to improving milk production in goats, Klaus Lehnert and Russell Snell improve lives.
Read the article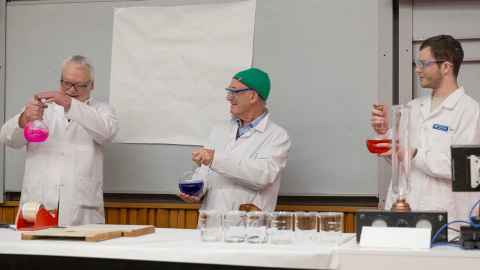 With New Zealand being a desirable destination for filming series and film, 'Reunion' director Jake Mahaffy says it's a great time to study filmmaking.
Read the article
Professor Helen Sword says academics face pressure to use big words, long sentences and abstract language. But can people understand their writing?
Read the article
Opinion: Donald Trump's power won't prove authoritarian enough to compel other levels of government to undermine the 2020 US election, writes Tim Kuhner.
Read the article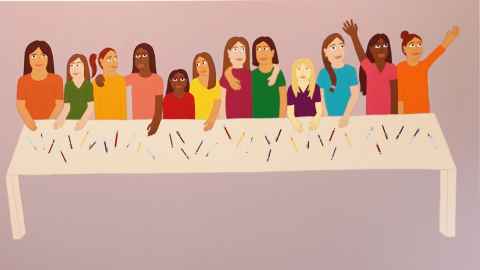 Gove Grefnes Diaz arrived at the University from Mexico in 2011 an expert in cacti. Now he's doing a PhD in linguistics.
Read his story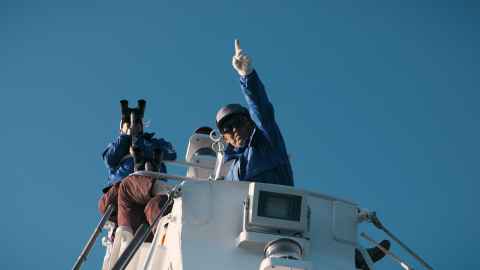 Perzen Patel was a finalist in the University of Auckland's Velocity $100k challenge after cooking up an idea for a tasty business.
Read her story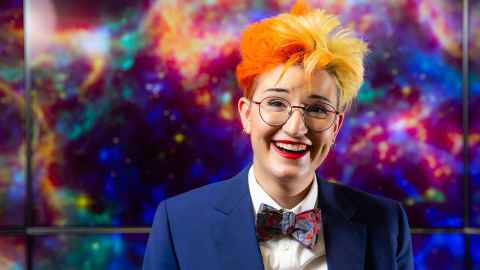 Read features from current and previous UniNews, as well as research, news, events and opinion. Pictured is Dr Nikki Turner from November 2020.
Browse through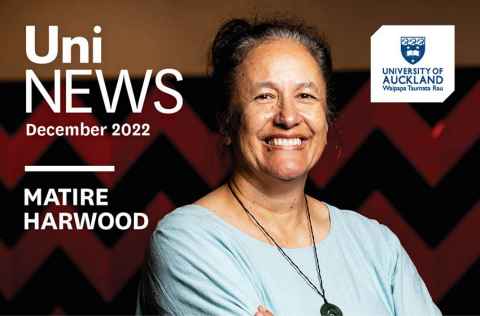 A brief introduction to UniNews, contact details for the UniNews editor, and this year's publication schedule.
Read