Thanks to all our volunteers!
To wrap up Volunteer Impact Week 2021, we'd like to express our deep gratitude to our amazing volunteers.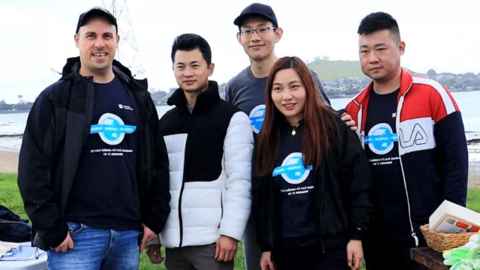 We can't build a better NZ and world without you and the time you give to our students, research, fellow alumni, and community. Because of the generosity, compassion, empathy, and leadership of volunteers like you, our students and recent grads like Ashley, Hishmitha, Jasmine, and Teresa are enriched by the wisdom and caring of our UoA alumni, staff, and friends.
And although you are often the unsung heroes quietly getting things done and taking initiative to make your community and the lives of others better, you're part of what make New Zealand a great place - so THANK YOU from all of us at the University of Auckland! And keep up the good work.
Volunteer Impact Week 2021: Photo gallery
Alumnus Arvind Dullabh, Dilmah Cheers for Volunteers 2021 Award winner
On TVNZ's Breakfast Show, Matt McLean interviews Arvind Dullabh, alumnus and winner of a Dilmah 'Cheers for Volunteers 2021 Award'.