Alumni Q&A: Aromas without borders
Three questions with perfume brand manager Clorinda di Tommaso (BA 2002, GradDipTransStuds 2003, MA 2005).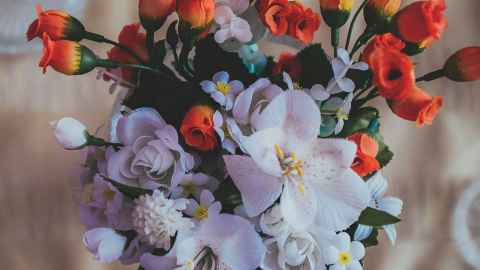 Where are you living and what are you doing?
I'm living in London and I'm Country Manager for the UK division of a company called Intertrade Group, which is at the forefront in the distribution, production and brand strategy of Art Perfume brands.
In addition, we have a retail concept called Avery Perfume Gallery. Our portfolio consists of brands that have a strong creative identity and very high-quality ingredients, and we work with leading retailers all over the world.
What do you love about living there?
Though based in the UK I'm also looking after some of the Scandinavian countries, I am very lucky to be able to travel to Scandinavia and other parts of Europe quite frequently – and always to the nicest parts.
I love my job because I get to meet really interesting and creative people with amazing dreams, and introduce their concepts to the retail world. I also love that my job involves all areas of the business – which keeps me on my toes.
Is your study at Auckland important to what you do now?
I did an Arts degree at Auckland, with a major in Italian and minor in French, followed by a translation diploma and a masters in Italian (cinema). My study has helped me a lot as most of the brands have stories inspired by the arts and culture. There is a storytelling aspect to the product and also an intellectual side. The company is Italian so I speak Italian every day and often also assist with translation.
Another important influence as I was growing up was Auckland's multicultural identity. This has helped me a lot in my professional life as I meet with people from all different backgrounds. I believe New Zealand's diversity really helps us to learn new ways of resolving problems, and to be ready to tackle any challenge while maintaining respect for others.
I've learned in my work that I don't and can't know everything. There's always something new to learn.
In June, it'll be six years since I joined Intertrade. My new challenge is learning how to blend career and motherhood!