Alumni Q&A: Turbulent times
Quick questions with Beijing-based visionary filmmaker Han Niu (BA 2009, BFA 2009, MA Screen Production 2014).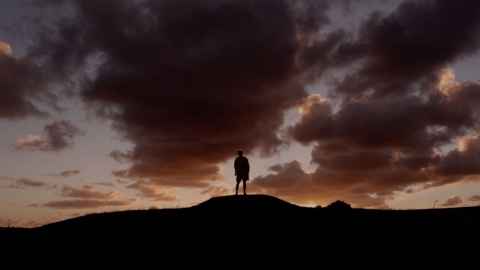 Where are you living and what are you doing?
I am a practising artist and filmmaker currently based in Beijing, China, while completing my PhD in contemporary art at the China Central Academy of Fine Arts.
I am very fortunate that my filmmaking has taken me to many parts of the world. Earlier this year, I returned from Cuba after making a film under the guidance of renowned Iranian director] maestro Abbas Kiarostami [who died in July 2016].
What do you find exciting about living and working in Beijing?
Beijing is an ancient capital, both pre and post-modern at the same time, Living here, one may find oneself amidst a sophisticated, ever-changing social scene infused with the often surreal conditions of our turbulent times. What I find exciting here is people's will for progress and change.
China is a strange homeland that I deeply connect to and am still learning about, so I find it relevant to base my practice and research here. There is a general sense of optimism in the air for cinema; people still talk about films and debate over movies they see, which I find uplifting.
Is the study you did at Auckland important to what you do now?
I started at Elam in 2003 and completed my masters in Screen Production in 2013. My academic study at the University of Auckland was fundamental and immensely important to me in many regards. The precious years there shaped my thematic and philosophical interests, and helped me develop a critical mind.
Throughout my time in Auckland, I was exposed to profound ideas and developed the close friendships, mentorships and partnerships that will last a lifetime. At the moment, I am developing a feature film project titled The Manifesto with my mentor and dear friend, Associate Professor Jake Mahaffy (from the University's Department of Media and Communications). It is a comic satire about the falling of the masks of the "nuevo" riche and the realisation that we are only human.