The Kate Snow Student Hardship Endowment Fund
Gifts to Kate's Fund will support undergraduate FMHS students, from across all schools, who find themselves in unexpected hardship. You will ensure financial circumstances do not prevent talented students from becoming our health leaders of the future.
In honour of Kate Snow and her 18 years of service to the Faculty of Medical and Health Sciences, students, staff and alumni created this endowment fund as a tribute to her significant contribution.
Your gift will grow the Kate Snow Student Hardship Endowment Fund, providing long-term hardship funding today, and in the future. Thank you for continuing Kate's legacy.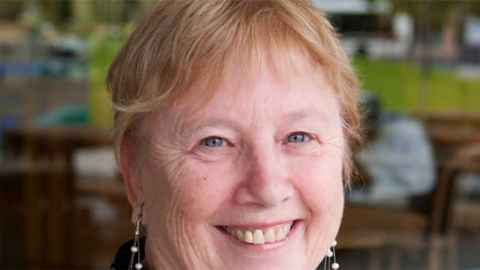 Kate joined the Faculty of Medical and Health Sciences as Manager - Academic and Student Services in December 1999 from the UK, where she had been Faculty Registrar at Northumbria University. At that time, the Bachelor of Health Sciences was in its first year, and the Faculty was preparing for the first intakes of the Bachelor of Nursing and the Bachelor of Pharmacy in 2000.
In 2004, following a restructure that saw the creation of the Medical Programme Directorate, Kate took on the role of Student Services Manager, and in 2013, following the Faculty Administration Review she was appointed Student Academic Services and Engagement Manager.
Kate's contribution to the Faculty was recognised in 2010 with a Special Achievement Award, acknowledging her role as Chair of the University Subject Matter Expert Group during the major PeopleSoft upgrade to Student Services Online.
Kate has represented the Faculty on many University committees and through many reviews, and has seen the Faculty grow from a medical school to what it is today.
She will be missed by staff, students and alumni alike.