Brexit matters - even in NZ
Opinion: The UK's troubled attempts to 'Brexit' from the EU may seem distant, but it should give New Zealanders pause for thought, writes Professor John Morgan.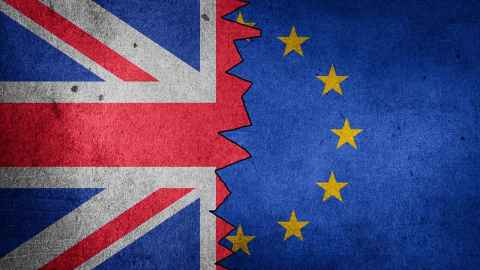 Back in December, just as Theresa May was calling off the UK Parliament's vote on her Brexit withdrawal agreement until January, so as to have a 'meaningful vote', I was in Melbourne for a conference. As with these things, the conference had its slow parts, the weather outside was tempting, so I found myself taking the temperature of the city.
On more than one occasion, I overheard conversations to the effect that, what with Brexit and the uncertainty about the UK's economy reflected in the value of Sterling, now might be a good time for Aussies to visit Britain. No doubt many New Zealanders have had the same thought.
Almost immediately, I had cause to make a pre-Christmas visit to the UK, where the temperature (physical and political) was very different. However, apart from favourable exchange rates for travellers, in what sense does Brexit matter to anyone outside of Britain? What difference does it make?
One answer, given by former International Monetary Fund economist Simon Johnson, was that 'Brexit does not matter'.
Of course, it will matter to people in Britain. Indeed, he says, it will cause great damage to ordinary people, but those ordinary people will be overwhelmingly British. The days when Britain could move the world are long gone. To many of us in New Zealand, the tribulations of Brexit can appear to be a sideshow, something to be viewed with a mixture of horror and disbelief.
But I want to suggest here that the UK's attempts to effect a 'Brexit' from the European Union do have a wider significance, and one that should give us, here in the bottom corner of Mercator's map, pause for thought.
To many of us in New Zealand, the tribulations of Brexit can appear to be a sideshow, something to be viewed with a mixture of horror and disbelief.
It is certainly true that, economically, the impact of Brexit will not affect the general trajectory of the global economy. There are much more important players in the game (think Trump's US and the state of China's economy). Economists are pretty much agreed that the effects on the UK's economic growth could range from disastrous to catastrophic.
Brexit is linked in complex ways to Britain's flawed capitalist model, the one that imploded so dramatically in 2008 and which has struggled to regain its momentum since.
Politically, Brexit has revealed the constitutional crisis that has long been looming since the earliest signs of this in the 1970s. Britain's two-party parliamentary system seems increasingly unable to provide stability. If 1970s critical theorists had any influence today, they would say that this is a classic 'legitimation crisis'. Governments have to secure the conditions for businesses to make profits, and here it is telling that business leaders have favoured May's proposed deal because at least it reduces 'uncertainty', as well as maintain the trust of 'the people'.
The 'pincer movement' of hard Brexiteers and 'remainers' that trapped Prime Minister May last week and led to her overwhelming defeat reflects the different 'constituencies' the government needs to satisfy, and it is perhaps an impossible equation to solve.
In the end, it may be in cultural terms that 'Brexit' is most significant. The long-term cultural fragmentation of the 'one nation', exacerbated by economic and political divisions, led to the populist forces expressed in the 'leave' campaign. In the two-and-a-half years since the 'vote', these divisions have hardened (something that would surely be revealed in any 'second referendum'). And of course, these 'forces' are not unique to the UK – think France, Germany, Italy in Europe alone.
To bring things closer to home: the forces that led to 'Brexit' – historically low rates of economic growth, increasing inequalities of wealth and income, a declining and undervalued public sector, suspicion of migrants, and diminished levels of political debate – are arguably all present in New Zealand. That should give us – as a nation – pause for thought.
Professor John Morgan is Head of the School of Critical Studies in Education, in the Faculty of Education and Social Work. This article reflects the opinion of the author and not the views of the University of Auckland.
Used with permission from Newsroom Brexit matters - even in NZ published on 25 January 2019.