Almost $1 million awarded for University of Auckland health research
A wide range of leading-edge research projects in health, science and engineering have been awarded almost $1 million in funding from the Health Research Council's Explorer Grant.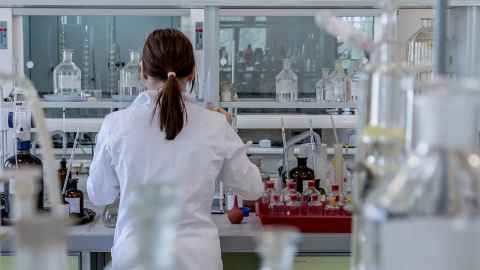 University of Auckland researchers are seeking to answer questions to health issues that affect millions of people each year including asthma, oedema, endometriosis and diabetic heart failure.
Research Fellow Dr Kenneth Tran from the University's Auckland Bioengineering Institute is awarded $150,000 in funding to investigate why cardiac complications are the leading cause of death for people suffering type 2 diabetes. By measuring the energy balance in heart cells, his research will look at why the diabetic heart's ability to pump blood is diminished over time.
Associate Professor Anthony Phillips from the Faculty of Science's School of Biological Sciences is awarded funding of $150,000 to develop a radical new approach to the problem of oedema, the tissue swelling that can occur after critical illness such as cancer. The research will use advanced computer modelling to test an intervention concept prior to clinical evaluation.
Senior Research Fellow Dr Anna Ponnampalam from the Liggins Institute will use a $150,000 grant to research an early, non-invasive diagnostic test for endometriosis. A chronic and debilitating condition that is the most common cause of morbidity and infertility in women, endometriosis is currently only diagnosed through surgery. This pioneering study aims to develop a non-invasive, reliable test for universal screening and early diagnosis, potentially transforming the lives of millions of women who suffer severe pain during periods for which, because it's considered 'normal', they don't seek help early.
Associate Professor Rachel Simon-Kumar and co researcher Dr Janine Paynter from Population Health within the Faculty of Medical Health Sciences will explore whether 'son-preference' is evident among ethnic minority communities in New Zealand, and its implications for male-female sex ratios. Dr Simon Kumar is receiving $150,000 for the study, which will use analysis of demographic data alongside ethnographic methods.
Associate Professor Greg O'Grady from the School of Medicine is awarded $150,000 to look for solutions to the common problem of 'leaks' from the surgical join following colorectal surgery which is most commonly performed for colorectal (bowel) cancer. Currently no diagnostic method exists to detect leaks early enough, which can lead to an irreversible spiral of sepsis. This research is aimed at developing an early-warning device which will be built into a clinical prototype for pre-clinical trials.
Associate Professor Justin O'Sullivan from the Liggins Institute will explore how genetic mutations associated with asthma affect co-morbidity (presence of two or more health conditions) and other disorders by developing an AI programme that integrates medical literature with an individual's DNA sequence. This study has the potential to transform personalised prognostic and therapeutic advice, and the results will be tested through the Growing up in New Zealand study cohort. The research is awarded funding of $150,000.