Industry insights add value for students
Postgraduate students at the University of Auckland have put their skills and knowledge to the test valuing companies as part of a partnership with Shareclarity, an innovative subscription-based equity research firm that values companies listed on the NZX, ASX and the Hong Kong Stock Exchange.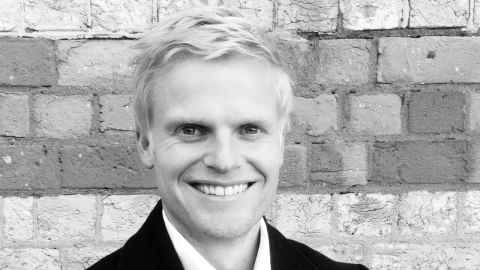 In a first for the Business School, the initiative (which formed the basis of the Masters of Professional Accounting Capstone Paper), saw 40 students given the chance to value real listed companies under the mentorship and guidance of top industry professionals.
Shareclarity founder and managing director, Daniel Kieser says the best analyses and insights were then cherry-picked by the equity research firm for wider use.
"The students produced some great valuations and the partnership was a significant way to give back. Working with the university staff meant that we were able to share our industry expertise with the next generation of analysts. We gave students a glimpse into what the industry is like, which I think is pretty important when you're about to step into the workforce. These students are the next industry leaders, so we're really happy to be involved with this course and pass on our collective knowledge to them," says Daniel.
This is the first time since the course's inception five years ago that an industry partnership has taken place – and having received positive feedback across the board, the partnership is something that looks set to be repeated in future.

Professor Dedre Van Zyl, who teaches on the course, says the partnership between Business School staff and Shareclarity's team helped provide students with invaluable industry knowledge.
"I was previously in practice for a number of years and then I decided to teach, so I've seen both sides. Teaching and university staff who have been out of practice for a while can often lose touch with what's going on with the real employment world, so that's why we decided to bring Shareclarity on."
"I've taught this course previously without Shareclarity's involvement and the students projects were based on a theoretical company, which had been done countless times before. So the decision to involve Shareclarity was very beneficial as students came up with more information, did more research and it was much more interactive than I've seen in the past," says Dedre.
"Daniel brought in some of his financial analysts, and the Shareclarity team worked alongside our staff to teach the course, so students had interactions on a weekly basis with the team.
 
It's very valuable for these students to get this insight and interaction at a university level, as it's something you are usually only exposed to when you enter the workforce. You can't put a price on learning direct from someone with professional experience.
For student Harriet Zhang, the course taught her how to justify the valuation assumptions based on historical data as well as conduct future-oriented company and industry analysis.
"It was a good feeling when all the information regarding the company's past and future finally came together. It formed a picture of where the company is standing now and where it is heading. To be able to apply my professional judgement and critical thinking skills to project the company's future cash flow, as well as to decide key assumption components such as beta and capital structure was extremely rewarding."
The course also opens up the opportunity for students to apply to enrol with CAANZ and CPA Australia to gain a designation as a Chartered Accountant.