Artificial intelligence: should we fear it or love it?
Artificial Intelligence (AI) is currently generating high expectations and intense debate over issues such as the future of work, inherent bias and military application.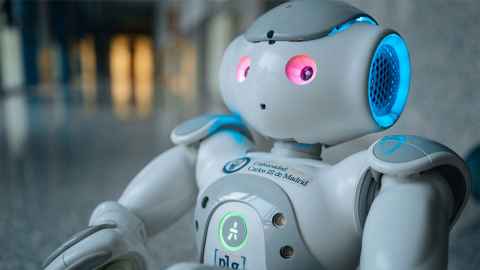 This debate is taking place both at the technical level and in society at large.
Professor Daniel Borrajo from Universidad Carlos III de Madrid will give a free public lecture at the University of Auckland on Thursday 25 July that discusses some of these issues while also looking at where some basic technical areas of AI can be useful.
He will discuss the challenges involved in AI in relation to the strong feelings it engenders in humans and address questions such as concerns about the labour market, liabilities and biases that should be taken into account when applying this kind of technology. He will also look at the connection of those issues to current technology and contemporary society.
Professor Borrajo is a Professor of Computer Science at Universidad Carlos III de Madrid. He has published over 200 journal and conference papers, mainly in the fields of problem solving methods (heuristic search and automated planning) and machine learning.
His current research interests lie in goal reasoning, multi-agent planning, machine learning as applied to planning and meta-search for planning.
This free public lecture is on Thursday 25 July from 5.30pm – 6.30pm. You can find more details and register for this event here