Is the clarinet the most expressive of woodwinds?
American clarinetist, award-winning composer and virtuoso performer, Jon Russell, is one of several renowned clarinetists who will lead classes at Clarinet Weekend this year, hosted by the School of Music.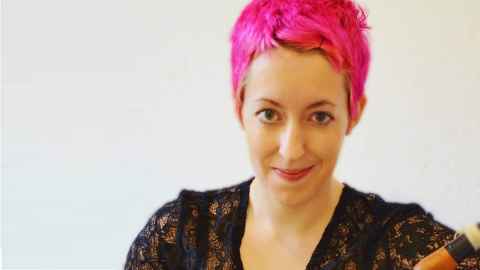 Clarinet Weekend was initiated by Dr Marie Ross soon after she joined the University of Auckland in 2016. 
Dr Ross is a specialist in historical clarinet renowned throughout the United States and Europe as both teacher and performer, who owns 70 historical clarinets and has built several herself.
Having just arrived in the country, she was surprised to discover New Zealand didn't have any national clarinet events.
"Even though there were lots of clarinet players here, we didn't have a place or an event for them to meet up and focus exclusively on the clarinet."
The response from the clarinet community was enthusiastic and what began as Clarinet Day - "because I wasn't sure if it would work" – quickly evolved into Clarinet Weekend.
Clarinet Weekend will feature masterclasses, interactive clinics, participant ensembles, a composition competition and a performance competition.
It's a chance for clarinetists to play together, for composers to showcase new works, for performers and composers to get to know each other.
"In the 18th and 19th the century, performers were composers and distinctions between the two didn't really exist," says Dr Ross. "So we're trying to open people's minds in that creative way, and encourage them to compose for their own instrument."
It has a range of four and a half octaves, so it's one of the only instruments that can play trios: the cello, viola and violin parts, but all with one instrument.

The clarinet lends itself to contemporary composition, she adds. "Mozart revolutionised the clarinet as a melodic instrument, but before he did, it was used like a trumpet and for fanfares. Since the time of Mozart, the clarinet has been a versatile popular instrument."
Possibly, she says, it's the most versatile woodwind instrument of all.
"It has a range of four and a half octaves, so it's one of the only instruments that can play trios: the cello, viola and violin parts, but all with one instrument.
"It can be expressive in lots of different ways. It can easily convey beauty, or struggle, or rage, anger and more. It can convey different colours, different moods, and subtle differences in sound."
Which is why the clarinet lends itself well to myriad musical styles and traditions. Russell, for instance, has composed for and played clarinet that incorporates funk and jazz styles, tango and heavy metal. "He's performed in a bass clarinet quartet that turns rock into chamber music."
He is a fine example of a clarinetist who has created new sounds, but also forged a new career earning a living as a clarinet performer and composer. "Doing what he wanted with music," says Dr Ross.
"Which aligns to the new School of Music's new structure. It used to be impossible to do both performance and composition in one degree, but that has now been opened up. I think that's the way of the future, and Jon is an inspiration for that way of thinking."
The weekend provides myriad opportunities for clarinetists to learn more about their instrument. Scott Milham, a former professional ballet dancer will lead workshops on the correlation between body and mind, particularly for woodwind performance.
Donald Nicholls, currently a member of the Auckland Chamber Orchestra and Principal Clarinet of the orchestra, Bach Musica, will be holding the Reed Adjusting Clinic.
German-American Professor and clarinetist, Frank Heidlberger, will talk about the "pleasures and nightmares" of researching the manuscripts, early prints, and related sources of Carl Maria von Weber's famous Clarinet Concertos.
"Clarinet Weekend is about bringing our New Zealand clarinet community together," says Dr Ross. "It's a chance for professionals, amateurs, students, and composers writing new works for the instrument to meet, collaborate, learn, network and share ideas.
"It has become and exciting event for all kinds of people all over the country."
Registration for the University of Auckland Clarinet Weekend, August 24 - 25, is required for all participants.
Media contact
Margo White | Media adviser
DDI 09 923 5504
Mob 021 926 408
Email margo.white@auckland.ac.nz