Want to change the world? Change your thinking first
University of Auckland Bachelor of Commerce student Wei Heng Pok reflects on his experience at the Global Changemakers Youth Summit in Zurich.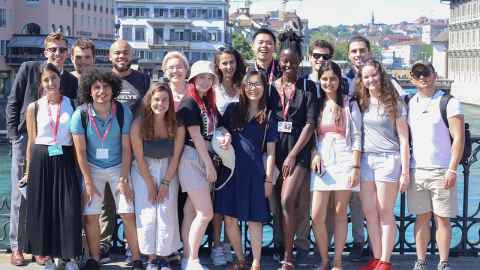 In July of 2019 a select few young social entrepreneurs, community organisers and activists gathered in Switzerland to learn and build networks with like-minded youth in the annual Global Changemakers Youth Summit. One month on, University of Auckland Bachelor of Commerce student Wei Heng Pok reflects on his fully-funded experience in Zurich.
About the Global Changemakers network
"Global Changemakers consists of an exclusive network of over 1,000 young changemakers across 180 countries, each contributing to the United Nations Sustainable Development Goals.
"I was one of 60 Changemakers (from a pool of over 1,300 global applicants) selected to join the group, representing both New Zealand and Malaysia."
How did you get the opportunity to join the Global Changemakers?
"I first heard of the opportunity from my friend and 2017 Changemaker Fellow Alex Kuch, who works in the international adoption space. We both shared a keen interest in social impact, particularly using business as a force for good.
"During the summit, I shared my experience as coordinator of the award-winning Young Sustainability Leaders programme, a mentoring programme pairing students with sustainability professionals from KPMG, Skycity and Air New Zealand, as well as co-president of University of Auckland's Impact Consulting Group. I also previously interned in KPMG's Sustainable Value division and Foodstuffs New Zealand's Corporate Social Responsibility team.
"The selection process was surprisingly gruelling: it included a video pitch on sustainable development, essays describing my aspirations in the social impact space and a phone interview with a Changemaker Fellow from Kenya. But before I knew it, I was on board a 23-hour flight to Switzerland!"
What did you do at the summit?
"The summit consisted of a comprehensive slew of workshops, networking and intense learning (and unlearning). With the main goal of imbuing changemakers with skills to take on modern challenges, a key highlight was the Skills Marketplace which taught skills such as systems thinking, impact measurement and data analysis. This was a fantastic learning hotspot that brought non-profits (e.g., Oxfam), for-profits (e.g., Moving Brands) and innovative organisations (e.g., Climate-KIC) together.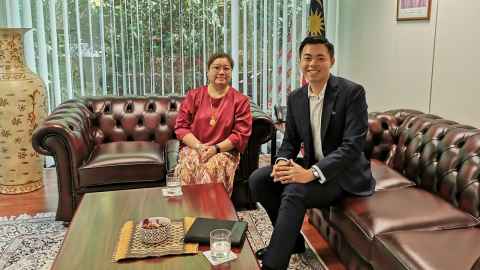 "I also used it as a platform to network with diplomats to further the sustainable development agenda. After the summit, I headed to Geneva for a meeting with Special Adviser of UN Agencies Stuart Dymond (of the NZ Permanent Mission), where I developed a better understanding of the Ministry of Foreign Affairs and Trade's (MFAT) six key priority pillars and avenues to facilitate a genuine youth voice in international forums. I also travelled to Bern for a closed-door discussion with the Ambassador of Malaysia to Switzerland, Her Excellency Sharrina Abdullah on youth entrepreneurship and social innovation. The learnings I took from these sessions were invaluable."
What were the key takeaways from your experience?
"There are simply too many insights to share, but here are my top three takeaways:
1. To solve global issues, we must embrace complexity
"One unforgettable activity we did was to construct a systems map, which highlighted the interconnections between the Sustainable Development Goals. At the end of the day, we saw greater connections, such as how climate change was interlinked to inequitable capitalism and poverty. These issues are rarely simple, and large global challenges require a systems mindset capable of seeing interconnections with the less obvious."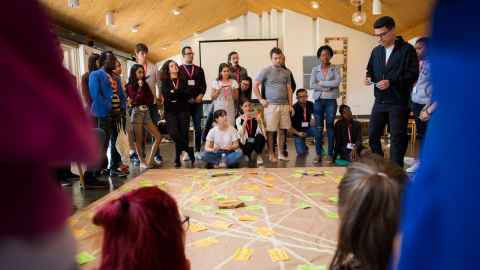 2. Check your privilege
"Everyone's worldview is skewed to some point, and our privilege often obscures our realities. A Zambian Changemaker, Mutabi, conducted a brilliant session on the dichotomy of western aid in African countries, and how Westerners often have a misconstrued image of resource-rich, culture-filled Africa. Needless to say, this was a humbling moment for me."
3. Drop your defences and learn openly
"The summit challenged my worldview and assumptions in many ways, and after interacting with changemakers from over 40 countries, I left refreshed and amazed at how diverse our world is. Truly, unlearning our assumptions is just as important as learning new skills!"