Cerebral palsy no barrier for Auckland athlete
Para-athlete Keegan Pitcher has never shied away from the term 'disability' – in fact, he's seen it as an opportunity. Now he wants to inspire others to do the same.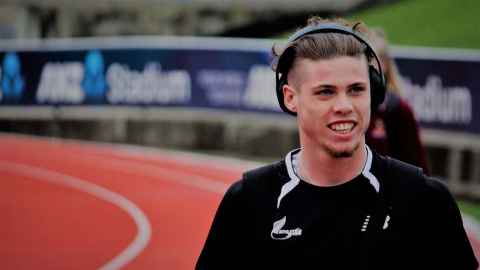 For para-athlete Keegan Pitcher, the word 'disability' has never been a limiting factor – quite the opposite. It's taken him to London, given him the opportunity to experience Outward Bound and Spirit of Adventure, and next month he's off to Dubai for his second World Para Athletics Championships. And most importantly, it's allowed him to be a positive role model to others.
The fourth-year Bachelor of Physical Education (now Bachelor of Sport, Health and Physical Education) student was born with cerebral palsy (CP), a condition that affects coordination and fine motor skills and causes the hands and legs to shake, making tasks like writing and tying shoelaces more difficult.
He always had a passion for sport and a dream to go to the Paralympics, but never thought it was possible. "I never knew the right avenue to become a para-athlete, I thought it was some sort of special elite group."
But aged 18, Keegan decided to sign up for an athletics club, started taking training seriously, and soon found himself competing against the world's best. His first taste of international competition was the 2017 World Para Athletics championships in London, where he came away with two bronze medals.
"I was just excited to have some fun and represent New Zealand for the first time. To walk away with two medals was an incredible surprise."
If I could inspire a student with a disability to go to the Paralympics one day, that would be a dream come true.

A change in the World Para Athletics classification system last year changed Keegan's classification from T36 to T38, placing him against athletes with less severe impairments and dropping his world rank from third to 18th overnight.
But Keegan's not one to dwell on the negatives. "The good thing is, it's given me back my passion for the 1,500m, which is a T38 race."
Keegan is balancing his athletics training with study to become a PE teacher at the Faculty of Education and Social Work. He wants to inspire young people to try new things and beat the odds.
"When I was younger, I was told that I shouldn't do PE because I'm physically disabled, and that I should take eight years to complete high school – this would mean that I would have only just finished high school last year, and now I've nearly finished my degree in PE."
He wants to help students realise they don't have to listen to anyone who says they can't do something.
"I also really want to help kids who want to get involved with PE but are too scared – if I could inspire a student with a disability to go to the Paralympics one day, that would be a dream come true."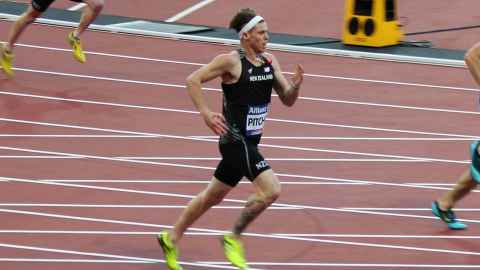 He says his studies have complemented his sport, giving him an insight into the technical aspects of sports and training.
"From learning how muscles work to understanding the purpose of training, my studies have interrelated with my sport really well. The uni staff and lecturers have also been extremely supportive, making sure I'm able to study part-time to balance training and competing with my studies.
Keegan's training is actually improving his symptoms as he learns how his body works and builds up weaker muscles to better stabilise himself, which is fortunate, because he's in it for the long haul.
Next month, he's off to Dubai for his second world championships, which he hopes will qualify him for his first Paralympics next year.
"My goal is to compete in at least three Paralympics for athletics, then maybe switch to another code, like cycling or wheelchair rugby!"
It's Disability Pride Week and this year's theme is 'Setting the Agenda'.