Three researchers in the Faculty of Medical and Health Sciences receive a boost from the Heart Foundation.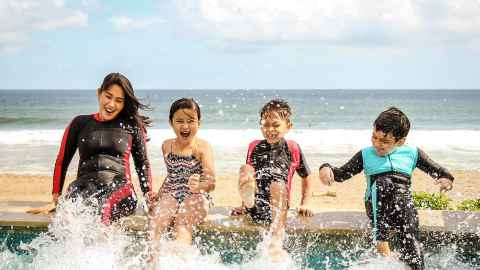 Research into how much sodium and potassium New Zealand children eat, engineering long-lasting tissue heart valves in the lab, and developing a potential vaccine for rheumatic fever have all received new funding from the Heart Foundation.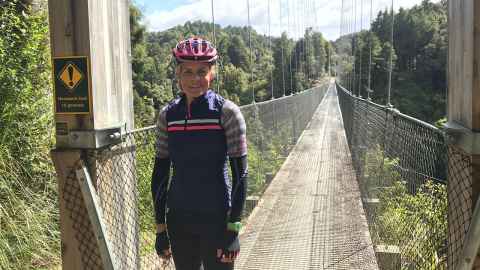 Dr Helen Eyles: childrens' salt intake
Senior Research Fellow, National Institute of Health Innovation
Dr Eyles wants to find out what New Zealand children are eating, particularly when it comes to sodium and potassium.
She's been awarded a Heart Foundation Senior Fellowship and Project Grant to come up with real-world solutions to find out how much sodium and potassium our children are consuming. Both are linked to cardiovascular disease later in life. Her work will also set manufacturer benchmarks for sodium levels in fast foods, and develop a tool to help healthcare practitioners identify people with high sodium and low potassium diets.
"We know that ideal sodium and potassium intake is important across the lifecycle, because changes to the vascular system start very early in life. In New Zealand, one in five adults has high blood pressure, and this burden is unequal, with Māori being 30 per cent more likely than non-Māori to have high blood pressure," says Dr Eyles.
"Very little is known about our children's diets, with the most recent Children's Nutrition Survey done in 2002. This survey of children's sodium and potassium intakes will be the first of its kind in New Zealand, will and provide important, gold standard data on children's intakes of these nutrients, and will provide us with information about blood pressure in a large group of children," says Dr Eyles.
"The Heart Foundation funding is extremely valuable to progress my career and achieve my research aims. Without this funding it would not be possible to complete my planned research to contribute towards reducing blood pressure through dietary means in Aotearoa. I feel both humbled and privileged to be a Heart Foundation Senior Research Fellow."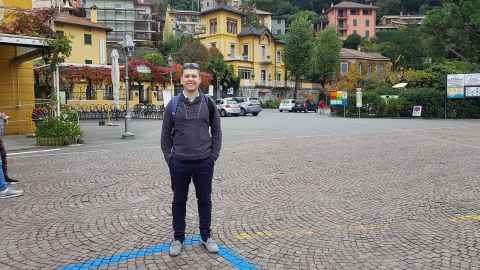 Dr Steve Waqanivavalagi: making heart tissue valves last a lifetime
Dr Waqanivavalagi, who is doing his PhD in medicine, will use his grant to engineer heart values from pig and cow heart tissue in the lab with the aim of making them last a patient's lifetime.
Currently, tissue valves only last approximately 15 years, requiring patients to have multiple surgeries and take blood-thinning medications, which carry risk of life-threatening bleeding.
"If we can produce an artificial heart valve that can last the human lifespan, performed without the need for lifelong blood thinners, and grow and repair once implanted, we can expect to see patients requiring fewer redo heart valve operations and avoiding the complications that come with taking blood thinners," says Dr Waqanivavalagi.
"We are excited because we are not aware of any other group that has performed this work in New Zealand, or any group worldwide that has yet developed an artificial valve which meets all the requirements of a desired conduit.
"We believe that this work has the potential to revolutionise heart valve replacement surgery. However, realising this potential can only be achieved with funding support from the Heart Foundation to enable us to purchase laboratory consumables and equipment and to personally support me through my PhD. The research that I am involved in would not be able to proceed without this generous award."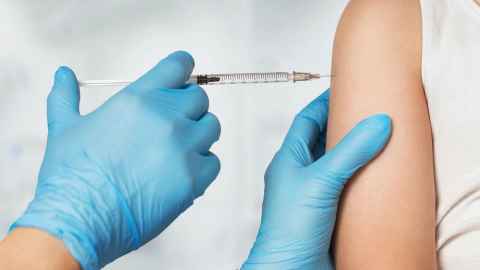 Dr Jacelyn Loh: a vaccine for rheumatic fever
Dr Loh, from Molecular Medicine and Pathology, has been granted a three-year Heart Foundation Senior Fellowship to continue research into a vaccine for Strep A that could potentially protect our most at-risk children.
The vaccine would target Strep A infections, such as those that cause a sore throat or skin infection and, if untreated, can lead to acute rheumatic fever, rheumatic heart disease, permanent heart damage and premature death. Currently, there are no licensed vaccines for Strep A and those in clinical development may not protect against the specific strains circulating in New Zealand and Australia.
"We see very different strains in New Zealand and Australia, which are comparable to those found in low-income countries where rheumatic fever and rheumatic heart disease are most prevalent, so specific vaccines being developed in the United States may not work in New Zealand," she says.
Her research team is looking at two ways to develop the vaccine, with trials on one strain due to begin in November this year.
Prevention of rheumatic fever is a national health priority in New Zealand where rates are much higher than other developed countries, particularly in Māori and Pacific children.
Research on the incidence of rheumatic fever in New Zealand between 2010-2013 showed Māori were nearly 30 times, and Pacific people nearly 40 times, more likely to be diagnosed with it than the New Zealand European population.