Having a ball: Medical student wins Sports Blue
From hospital wards to the futsal court, Maxine Cooper is having a ball and now has a Blues Award to boot.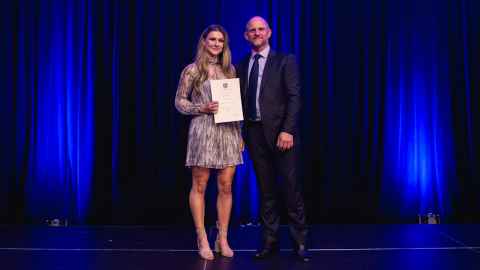 Although Maxine mostly spends her days at Auckland Hospital as part of her fourth year MBChB clinical placement, in her leisure time you will find her on the futsal court.
Recently Maxine was awarded one of the University of Auckland Blues Awards in the Sports category. Blues awards are given to students to recognise achievement in sports, arts and culture, innovation, and service and leadership.
Maxine started playing futsal in 2014 after years of playing football.
I switched to futsal once I started studying—partly because it worked better with my studies but also because I just fell in love with the sport and enjoyed the speed and technical side of it a lot more.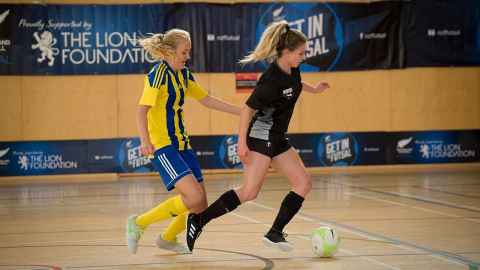 Maxine was selected for the New Zealand Futsal Ferns when they were established in 2017 and has been team captain since the beginning of this year.
The team has recently competed in a tournament in Chengdu against the national teams of China, Thailand and Kuwait. They won 4-0 against Kuwait, the first time any New Zealand futsal team has beaten an international team outside of Oceania.
Although extremely busy, Maxine describes her life as being well-balanced.
I have found my degree exciting and stimulating. I enjoy studying and have time to also fit other passions into my life, like sport, which is a great balance.