Long road ahead for 'Mānuka Honey' trade mark
Opinion: NZ honey producers are fighting to gain exclusive use of the term 'Mānuka honey' in their lucrative overseas markets. Rob Batty explains their difficult road to trade mark certification.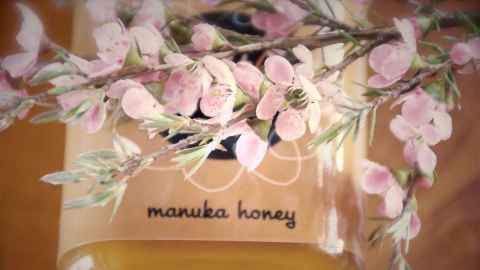 For businesses, registered trade marks can be wonderful things. Once a trade mark is registered, its owner obtains exclusive rights to use that trade mark in a particular country for the goods and services specified in the registration. Statutory infringement provisions protect these exclusive rights. Unless permission is gained from the registered trade mark owner, other traders cannot use the same or a confusingly similar "sign" for their products.
Businesses in New Zealand and around the world have recognised the benefits of registered trade marks. For example, the Intellectual Property Office of New Zealand (IPONZ) – which is responsible for examining and registering trade marks in New Zealand – reports that there were 268,270 registered trade marks in force in New Zealand at the end of 2018.
All sorts of signs can be registered as trade marks, including colours and shapes – even smells. One key determining factor is whether the sign is sufficiently distinctive to be able to distinguish the products of one trader from others. By distinguishing, a sign carries out the function of indicating that products come from a single source of trade origin. This "badge of origin" function is why trade marks and trade mark protection benefit consumers as well as businesses. With exclusivity over the use of a trade mark, consumers know a product bearing that trade mark will be of the same nature and have the same qualities as other products bearing the trade mark.
When the sign sought to be registered is an invented word – think KODAK for cameras – the requirement of "distinctiveness" is easily satisfied. Being an invented word, KODAK is unique, and no other traders have a legitimate need or desire to use KODAK to market cameras. When the word sought to be registered is not an invented word, but is a common or descriptive word, the distinctiveness requirement is less easy to establish. Descriptive words – think ROLLED OATS for porridge – tend to be seen by consumers as describing characteristics of the goods rather than as indicating trade origin. Moreover, it can be difficult to justify protection for descriptive words. Such words are precisely the words other traders have a legitimate need or desire to use to market their products.
Newspapers are currently reporting on the attempt by the Manuka Honey Appellation Society Inc (MHAS) to register the sign MANUKA HONEY in China. This application is being supported by the New Zealand Government. The Chinese trade mark application stems from a New Zealand application filed in August 2015. Similar trade marks applications have been made in Australia, the US, the UK and in the European Union.
These applications for MANUKA HONEY are not attempts to register "ordinary" trade marks. MHAS is attempting to register "certification trade marks". Certification trade marks are a much rarer breed of trade mark – for example, there were only 204 registered in New Zealand at the end of last year.
Certification trade marks are not registered by businesses that trade in goods or services themselves. Instead, they are often registered by industry bodies, like MHAS. Accordingly, certification trade marks do not seek to indicate the commercial source of goods. Rather, they indicate to consumers that goods have certain certified characteristics. Applications to register certification trade marks are accordingly accompanied by regulations governing when the trade mark can be used. Organisations who own certification trade marks authorise traders to use the trade mark if products comply with such regulations.
Mānuka is a Māori word and the species is generally considered a taonga. There is support for MHAS's trade mark application from some Māori – but this support is not universal. 
Mānuka honey has a long history of use in New Zealand and in rongoā Māori (traditional Māori healing). Mānuka honey is made from the nectar of leptospermum scoparium trees. Leptospermum scoparium trees, though, also grow in Australia. Yet, in Australia, there is not the same prevalence of wild, monofloral leptospermum scoparium. Leptospermum scoparium trees in Australia have intermingled with other leptospermum species. MHAS claims in an IPONZ Hearing last year that it filed its certification trade mark applications because of a concern that non-New Zealand producers – and Australian producers in particular – want to use the words MANUKA HONEY on their leptospermum honeys. MHAS claims it is also concerned about mislabelling of mixed or adulterated honey products as genuine mānuka honey products when they are not.
MHAS's regulations for its certification trade mark state that the MANUKA HONEY mark can only be used on "honey which is Manuka Honey according to the laws of New Zealand" and where such honey is produced in New Zealand. Understandably, given the exclusive rights a trade mark registration would offer, Australian producers have been concerned about MHAS's applications in New Zealand and elsewhere.
The progress of MHAS's New Zealand trade mark application, though, has been stilted. Certification trade marks still need to be distinctive so that they can distinguish certified goods and services from non-certified goods and services. The registration must also be in the public interest. IPONZ initially rejected MHAS's application on the basis that the words MANUKA HONEY were purely descriptive and, therefore, could not distinguish.
At the 2018 IPONZ hearing mentioned above, MHAS was able to overcome such an objection. With some limited exceptions, there is a ban on importing honey into New Zealand. The Assistant Commissioner accepted evidence that for New Zealand consumers the words MANUKA HONEY indicate leptospermum scoparium honey produced in New Zealand, as distinguished from honey produced elsewhere.
Despite MHAS's success at the hearing, this does not mean MHAS's application will be registered. The application has subsequently been opposed by the Australian Manuka Honey Association – which will likely result in another, contested IPONZ hearing. Only if MHAS is successful in that opposition hearing (and any others) will its trade mark for MANUKA HONEY be registered.
There is indeed some prospect of further opposition. Mānuka is a Māori word and the species is generally considered a taonga. There is support for MHAS's trade mark application from some Māori – but this support is not universal. Te Rūnanga o Ngāi Tahu has also opposed MHAS's New Zealand trade mark application (as well as its United Kingdom application). Further, at the IPONZ hearing referred to above, the Assistant Commissioner reported that she had been advised that an application had been filed with the Waitangi Tribunal seeking a declaration that the trade mark application process be stopped.
Despite strong support from some quarters and arguably the best of intentions, MHAS's road to registration – both in New Zealand and elsewhere – is likely to continue to be a long and rocky one.
Rob Batty is a Senior Lecturer in the Faculty of Law.
This article reflects the opinion of the author and not necessarily the views of the University of Auckland.
Used with permission from Newsroom Long road ahead for 'Mānuka Honey' trade mark 30 October 2019.
Media queries
Alison Sims | Research Communications Editor
DDI 09 923 4953
Mob 021 249 0089
Email alison.sims@auckland.ac.nz