Up close to the politics of conflict in Colombia
A conversation with FARC party members, a graffiti tour of Bogotá and a session on drug policy and organised crime are only a few of the activities planned for 20 Faculty of Arts students visiting Colombia this month.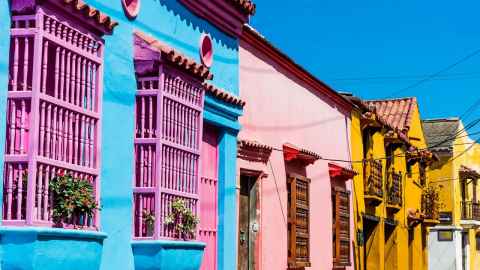 The postgraduate students, who are mostly enrolled in the Master of Conflict and Terrorism Studies programme, travelled to Colombia on Sunday on a Prime Minister's Group Scholarship for Latin America (PMSLA), accompanied by Drs Chris Wilson and Tom Gregory who co-convene and lecture on the programme.
Dr Gregory says it's a fantastic opportunity for the students to learn about the conflict and peace process in Colombia, which has endured a 52-year civil war between the Colombian government, paramilitary groups, crime syndicates and communist guerrillas which only reached a fragile peace accord in November 2016.
"It's actually a very interesting time from an academic point of view, to be visiting Colombia," he says. "Only a few months ago leading members of FARC (the Revolutionary Armed Forces of Colombia) issued a new call to arms because they weren't satisfied that the Colombian government had kept its end of the deal."
While there, the students will be attending an especially created course at the Universidad de Los Andes in Bogotá where they'll get an overview of the origins and impact of the conflict from professors who've been personally involved in the peace process.
They will also get an idea of the huge challenges – corruption, poverty and ongoing violence in some regions being just some of them – of peacebuilding in a post-conflict setting.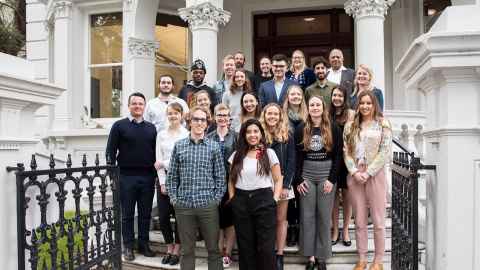 But it won't be all lecture rooms and serious discussions.
"We have integrated a really interesting cultural component into the trip," says Dr Gregory, "so there will be visits to Monserrate, a hill which rises 3152 m above the city with a stunning cathedral at the top and to Cartagena, a 16th century colonial port city on Colombia's Caribbean coast. We'll also be doing activities like a popular dance class and game called Tejo with students from Los Andes; it's like ten pin bowling but rather than hitting pins, the targets contain gunpowder!"
Tom Gregory and Chris Wilson visited Colombia last year to liaise with colleagues at Los Andes and talk through a possible programme. The collaboration with Los Andes is the University's first exchange agreement with a Colombian university and also reflects New Zealand's increasing close relationship with the country, after the Government opened an embassy in Bogotá last year.
The Los Andes programme will be credited back to the students' degrees and they have all been encouraged to keep blogs and post on social media while they're away. The generous scholarship will cover the whole group's flights, accommodation and academic and cultural programme in Colombia.
"This is a very exciting and unique opportunity for the University and the Faculty of Arts in particular," says Dr Gregory, "and it wouldn't have been possible without the support of the International Office, where Chris and I worked with deputy director Ainslie Moore on our application for the PM's scholarship, which I believe is very hotly contested."
He hopes it will be the first of many such invaluable opportunities for social science students at the University of Auckland.