Are we loving Long Bay to death?
It's one of Auckland's most popular beaches and one of the most-visited marine reserves in the country but little research has been done on environmental pressures at Long Bay-Okura Marine Reserve.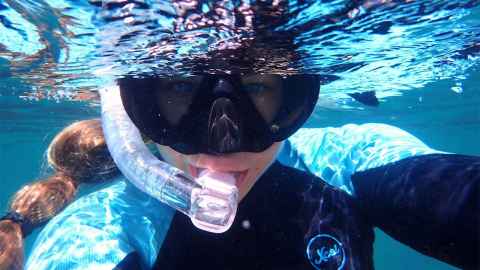 Now, thanks to an Air New Zealand partnership with the Department of Conservation, marine science postgraduate student Sara Kulins will study the effects of urban development on Long Bay's marine environment.

"This marine reserve is beside a very popular beach that's really close to the city," Sara says. "It's also right next to land that has seen rapid urban development in the last 10 years so we need to find out how healthy the reserve is and how it's being affected."

While her research is still in the development stage, Sara is planning to carry out snorkel kina counts, surveys of the intertidal area and baited underwater video (a remote fish counting method) inside and outside the marine reserve area.

Surveys of what fishers are catching outside the reserve (and what poachers have taken illegally) are also planned to help identify the sought-after species in the bay.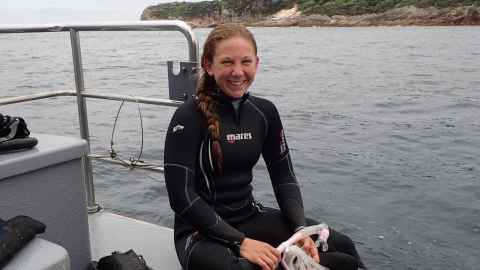 Sara, who is doing the research for her masters degree in marine science, says because of the stressors on the marine reserve, it's difficult to know how much of a difference its no-take status is making.

"There hasn't been much research done here so we don't really know what fish we have or how many snapper there are, so this work will be a new baseline for some species and will be relevant to other marine reserves near urban areas in New Zealand."
Like many parts of the Hauraki Gulf, Long Bay-Okura is affected by pollution and sedimentation – much of it coming from nearby urban areas and housing developments. Sediment makes the water cloudy and prevents light reaching deeper areas. It can also suffocate bottom-dwelling organisms.

"People who have lived in Long Bay for years have told me that even a decade ago, there were beds of horse mussels and oysters right out from the beach."
It's possible none are left – at least according to Sara's informal paddle-boarding surveys.

"I can see a lot from my board when the water's clear, so I already have a pretty good idea about what's out there."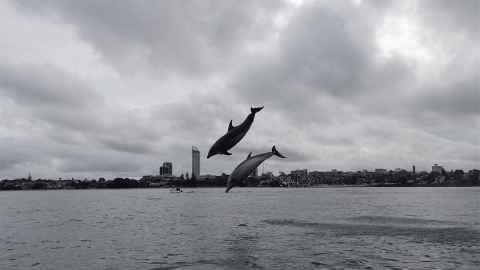 The project is part of the Marine Sentinel Sites Programme, which is also supporting research at Kapiti Marine Reserve. DOC would like to hear from other researchers with an interest in the programme or Long Bay-Okura. See www.doc.govt.nz/marine-sentinel-sites for more information. Sara has a Bachelor of Science in biology from Adelphi University in New York and writes a blog called I speak for the sea.